How To Control Oily Skin
Great Tips for Women and Men Using Moisturizers, Cleansers, and Vitamins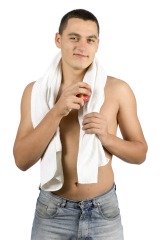 Are you looking for ways on how to control oily skin? Well, your not alone and it's not a gender thing either. Even men are looking for ways to control their oily face.....that just won't admit it!


Especially true in the hot summer months when they literally find a pool of oil on their nose or forehead.....usually followed by clogged pores and breakouts.


It can be so frustrating to wash your face and (for women apply makeup) only to find that your face is a pool of oil a few minutes after you leave the house.


Well, one very effective way to reduce oily skin, unclog those plugged up pores and even help reduce a ruddy complexion - which is often common for those with excess oil - is to do an intensive skin renewing - professional style - facial.


An intense professional facial should include a great scrub and - very important a "skin eraser" serum to help even out skin tone, reduce ruddiness and pore size.


Ok, but who can afford monthly facials? Right? Well, hold on........there is a new treatment available that's pretty effective and can be done at home.


In fact, the manufacture of this facial suggest that you only do use them a few weeks at a time and stop for a few weeks. All-in-all, you'll only need to do this treatment a few times a year.


Interested in learning more? Visit this page best oil control home facial to read more and understand how it works.


How To Control Oily Skin - Other Tips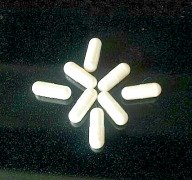 Want more tips on how to control that oily complexion? Consider trying some of the options listed below.


The right facial cleanser, moisturizer, and perhaps a supplement that has shown to be effective for increasing Coenzyme-A which can help reduce oil too.


These steps might provide a long term solution for this problem and give you a REAL tool when treating an oily complexion


Step One: Take Pantothen
- a special high-dose of pantothenic Acid (a form of vitamin B5).


Taking high doses of Pantotheninc helps to create high amounts of Coenzyme-A. People with oily skin or acne usually don't have enough Coenzyme-A in the body. As a result the fats don't break down, and instead get deposited in your oil glands.


If you use regular vitamin B-5 from the drug store or vitamin store - then the suggested dosage is about 2-5 grams. So want to purchase capsules that are at least 500 milligrams each. Two 500 milligram capsules = 1 gram.


So you'll be looking at taking at least 4 capsules a day. Start out with one and add a capsule each day. Try to divide the dosage throughout the day and try to take with food.


However, some people report a little gastrointestinal distress (gas and bloating) taking this much B-5 which is why I recommend the Pantothen listed above.


Also, you might have a hard time finding this high dosage of Pantothenic acid in drug stores or super markets. You'll need to purchase them in specialized vitamin shops.

Step Two: - reduce oily skin with a pH balanced cleansing gel doesn't mistreat your skin.


It's intended to clean without drying and then nourish your cells yet is potent enough to help wash oily skin and blackheads away. Additionally it includes natural components to deter oil and blemishes not just today, but tomorrow.


NOTE: - Be careful if using the intensive facial listed above. This wash combined with the facial might be too much for those with delicate skin. Test it first or just use this wash on the months when you're not using the facial.


Step Three: Control oil with the right moisturizer. There are some new sebum regulating moisturizers on the market that actually hydrate the skin while controlling – and even reducing oil production.


These moisturizer knows how to balance the amount of moisture to oil on your skin. Most people love the way they feel - not heavy or greasy = just fresh and clean with a matte finish. And most men with oily skin love these moisturizers too because they're fragrance free and clean.


Hope this suggestions help and you find one or two here that help you reduce and control your oily skin.


Looking for something? Enter the word or phrase in the search box below and we'll help you find it.
---
Return to Prevent Oily Skin

Return to Wrinkle Free Skin Tips Home