Reduce Lip Wrinkles
Lip Wrinkle Treatments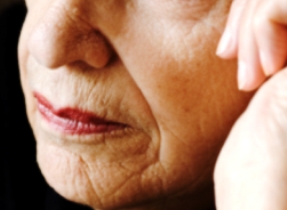 Being able to reduce lip wrinkles gives your smile a chance to shine and your face a youthful look. Wrinkles of the lips form naturally over time, but some of these lines are preventable.


Keep in mind we're not talking about upper lip lines and wrinkles but rather wrinkles of the lips themselves.


While some people naturally have little groves and lines on their lips others notice they tend to develop more with age. Usually, this is due to collagen reduction, which thins the lips and leaves the delicate skin lose and wrinkly.


Below you find several options for preventing or reducing the appearance of lines and groves on the lips, but if you are starting to notice them, it may be time to re-evaluate your choice of lipsticks. Matt, thick, heavy, or long lasting lipsticks may exaggerate those tiny lines and groves.
As we age, with every passing decade, it's a good idea to evaluate your make routine and the products you use. Just like heavy foundation or certain powdered/mineral makeup can exaggerate lines on your face, certain lipsticks can do same for your lips.


If you need a fresh new look, consider trying creamier, hydrating lipsticks or even colored lip gloss. Yes, I know.....they don't last long! But, they can help give you more inviting and kissable lips.


Small choices you make every day can add up to a big impact on those aging lips of yours, so think about how you treat them.......


Drinking water and protecting your lips from sun damage using a lipstick or lip balm with sunscreen can help reduce troublesome lines and wrinkles. Well-hydrated lips may start from the inside, but you should also keep an eye on the product you put on the outside.


How to Reverse and Prevent Aging Lips
Younger kissable lips do not have to involve tons of work. Carefully pick your lip products for an easy way to reduce lip lines.


Your smile will benefit greatly from simple things like:
Lip Plumpers are a great way to fill-out those tiny lines and get fuller sexier lips too. These plumping lip gloss products also hydrate well.
Lip balms and hydrating lipsticks that protect against the harmful rays of the sun……so make sure to choose products with an SPF rating.
Moisturize your lips is another healthy choice which can greatly help reduce lip wrinkles. Vitamin E, coconut oil and almond oil absorb easily and give your skin much needed moisture.

Are you addicted to lip balms? Do you find you have to keep re-applying it over and over because your lips keep getting drier and drier after each use? Then maybe you need to use a real lip moisturizer/hydrator
. This type of lip moisturizer can help you get off the lip balm roller coaster and help reduce lip wrinkles and prevent your lip stick from bleeding.
Exfoliate to reduce deeper creases along the lip line. This process gently removes the top layer of dead skin cells to reveal healthy and more elastic cells underneath. You can do this on your by making your own exfoliating paste with olive oil and sugar. Or consider trying a professional lip exfoliating product.
Non-surgical procedures is another good option to reduce deep wrinkles - if you have the money. Injectable products like Restylane can temporarily plump your lips. Laser peels or botox can help reduce fine lines. Keep in mind these are not a long-term solutions. Cosmetic injections and laser exfoliation provide you nearly instant results, but carefully consider the side effects of any procedure.
Lip exercises that are part of a complete face exercise program can restore your lips to their natural fullness of when you were younger.In addition, they can help lift the sagging corners of your lips, reduce nasolabial folds, sagging jowls, and double chin. And they really work and are permanent - as long as you continue exercising 15 min. a day about 3-4 times a week.
Exfoliate, moisturize, exercise, and protect to reduce lip wrinkles for younger kissable lips. Your choices in lip care influence how much of your natural beauty you protect over time. With a little care and knowledge, you can fight aging lips for a beautiful younger smile and look.


---
Return from Lip Wrinkles to Perfect Lips

Return from Lip Wrinkles to Wrinkle Free Skin Tips for more great skin information and videos