Natural Healthy Skin Care
Natural Beauty Tips From Nature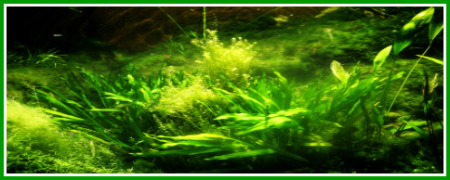 Looking for natural healthy skin care? Me too. I recently found out that the FDA approved the use of a certain type of honey called Manuka honey for burn wound care.


When you combine honey with seaweed and sea salt -- You have an incredible natural skin care remedy for the healthier skin. One of the most powerful reasons is due to the high levels of antioxidants found in these natural sea products and - of course honey.


One of the reasons why our complexion and bodies age is due to a natural slow down of cell renewal and long term exposure to environmental toxins. There's really nothing we can do about that - it's called aging! But, we can protect and help slow the aging process down through the use of antioxidants. .......taken internally and applied topically.


That's the benefit of using a natural healthy skin care facial is that it's loaded with vitamins and minerals. Especially if you use a certain type of honey - not necessarily the kind you get at your local supermarket though.


There is a special type called Manuka honey that has healing, antibacterial, and super hydrating properties and has been shown to helps burn victim heal faster! Imagine what that can do for an aging complexion?


I've tried table honey as a facial mask and it was nice, but the results didn't last long. However, the Manuka honey has medicinal properties which helps reduce bacteria and increase healing. It also needs to be of a certain strength to produce good results.


Plus, when you combine honey and seaweed/sea salt scrubs you get even better results for two simple reasons. The scrubs help uncover the dermis and reduce dead cells so nutrients can penetrate better. Plus, seaweed is loaded with B vitamins, trace minerals, and essential minerals for a very therapist facial.


This is really good news for those who are prone to irritation, dryness, breakouts,and skin disorders like eczema and dermatitis.


Natural Skin Care Remedy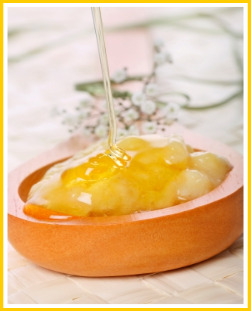 If honey and sea salt can heal damaged skin, imagine what it can do for aging skin?


There are certain healing and beautifying properties in natural ingredients like Manuka honey, seaweed, and sea salt crystals.


I'm not speaking about just any type of honey - the one the FDA approved is specifically from the Manuka plant in Australia. It has antibiotic, antimicrobial properties.


Plus, honey is a natural humectant meaning it pulls moisture from the air and helps to keep it in the skin longer.


What a great way to get beautiful skin with ZERO additives or chemicals! And using sea salt crystal and seaweed scrubs you can help reduce the appearance of wrinkles, lines, scars, dry patchy skin, eczema, and other skin aliments.


And, if you suffer from allergies - there is nothing in these natural ingredients to irritate your skin like commercial other products.


Many of the products today cause skin problems due to the inexpensive ingredients they use.


Honey, sea salt, and seaweed are also naturally oil free so they can be used by all skin types including acne prone and oily skin
Sea salt crystals act as a natural "eraser" to reduce patchy rough skin, raised scars, and promote cellular regeneration to help heal skin quickly
Following a 3 step daily skin regime (wash, exfoliate, moisturize) using natural ingredients you can relive dull damaged skin and bring it back to life
There is no better way to get beautiful and smooth complexion then by using the gifts from mother nature.
Active honey and seaweed infusion is a completely different, totally natural way to get healthy skin -- once you try this I guarantee you'll be hooked.


Additional Reading - Natural Healthy Skin Care
Face Exercises - Creams and serums are great - but nothing can lift sagging jowls like a little workout. Watch this video of youthful 64 yr. old woman.


Renew Intensive Skin Therapy - Do you have hyperpigmentation, scars, enlarged pores, or blotchy skin? The "skin eraser" facial might help.


---
Retrun from Natural Healthy Skin Care to Glowing Skin

Retrun from Natural Healthy Skin Care to Wrinkle Free Skin Tips