Happy Holidays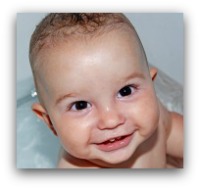 Doesn't this time of year make you feel like a kid?



However, it can also be a stressful time of year, which not only takes its toll on your health, but your skin too.




Don't you wish you had that baby smooth skin again?



Here are some simple tips to help keep your skin looking healthy – now and throughout the whole year.



Women (and men alike) are always looking for ways to prevent wrinkles and improve their complexion. This becomes even more important as we age because the skin naturally becomes thinner and adheres to the underlying muscles.



Then as we make facial expressions, the skin gets pulled along with the muscles – and over time – creates a deep valley or what we call a wrinkle…....…so it's important to protect that collagen.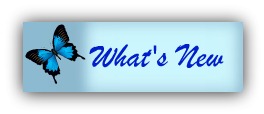 Diet
Wrinkle creams are great and can help keep skin looking healthy, but for real anti-aging benefits - for your skin and body - you really need to pay attention to your diet.


I'm not taking about anything radical – just a few simple changes can really help in the long run.


For example, did you know that yellow, orange, and red peppers are often called anti-wrinkle foods because they're super high in carotenoids?


Carotenoids can protect the skin against sun damage and aging...…which – in the long run can help reduce the formation of lines like crows feet.


Here is an easy tip:


Try adding sliced green, yellow, or red peppers to your salad, egg omelet, stir fry dishes, or even on a sandwich. This is an easy way to get carotenoids without making drastic changes to your diet. You don't need a lot, just remember to do it often.


Another simple wrinkle prevention tip is to get enough high quality protein. Protein amino acids – like proline and lysine – are essential for the body to make enough collagen. So a low protein diet robs your skin of essential collagen.


Plain yogurt is an easy way to get healthy protein into your diet. Make a smoothie for a snack or even for breakfast.


Throw handful of red/yellow pepper slices along with a few frozen blueberries, a little bit of honey....... and have a snack that rich in antioxidants, carotenoids, and collagen building protein.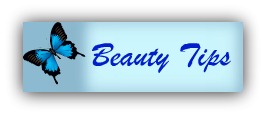 Quick Tip
Here is a tip to immediately help improve the appearance of the skin and stimulate collagen production - try a deep exfoliating facial. An exfoliating facial helps accomplish two things:
Slough off dead skin cells that make your complexion look dull and settle into fine lines …..which only exaggerates them.
Stimulate collagen production. Regular exfoliation (cell turn over) helps to stimulate collagen and elastin production.
After just one deep exfoliation treatment your complexion will look better and with long term use, it will get smoother and less blotchy…......especially if you have any discoloration, sun spots, scars, or other signs of previous damage.


Is your complexion is too oily or too dry? Exfoliating can also help balance skin type by unclogging pores and eliminating dead skin cells.


This allows oils to reach the skin surface more easily and your favorite moisturizer or anti-aging creams to penetrate better…..It's a win-win for both skin types.


While I call this a deep exfoliating facial, others call it the Skin Eraser because it helps to reduce imperfections - from scars to fine lines.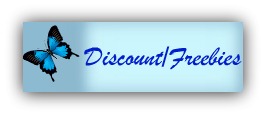 Diet
With all the shopping you're doing for everyone else this holiday season, wouldn't it be nice to get a free gift just for yourself?


How about a free bottle of a Botox alternative cream? Here is the free trial offer….........all you have to do is pay 99 cents for shipping and handling.


Click here for your free offer......Free Beauty Samples

Until next month -- have a wonderful and safe holiday. And don't forget to keep exercising your mind, body, and face. Stay healthy and strong.


Sincerely,

Linda
P.S. Have you always wanted to start your own web site business? The you might be interested in this Buy One - Get One Free Special. Try it Risk Free for One full year Don't just build a web site, build a real business....

*************************************