Best Eye Cream for Wrinkles and Fine Lines?

There are only a handful of really effective ingredients found in eye creams that work best to reduce the formation of wrinkles and fine lines..........

One interesting ingredient to look for: copper peptides........
Why?

The advantage of having this ingredient in your eye cream?
Two words ..........
Tissue rejuvenation!


Clinical studies demonstrate that copper peptides have the best ability to stimulate wound healing in human and animal models and provide an extraordinary anti-aging effects.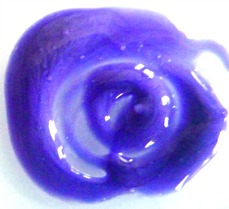 This is important stuff - but what does it mean?
Well, if peptides can help repair and heal wounds - imagine what it can do for the aging and wrinkles around the eye area.

With this type of research - why not look for an eye cream that contains the same ingredients used in studies?

Sounds logical that over time, this healing, rejuvenating action could help strengthen and firm and reduce the appearance of wrinkles.

What to look for in
Eye Wrinkle Creams

What To Look For When Selecting A Cream for Eye Wrinkles?

If you're ready to try a copper complex cream, check the ingredients to see how far down the list it's located. The further down - the less it contains.
Also, real copper complex is naturally blue.

Our favorite? We loved the original copper peptide formula called Neova, by Procyte.
This  was one of the first copper based creams available to the public. Until then, there were only sold through cosmetic surgeons and dermatologists.

In addition, it also contains green and white tea extract along with centella asiatica extract to protect and firm the area.
Based on reviews and documented research, this seems to be one of the best eye cream for wrinkles available without a prescription!

Clinical data shows copper peptides to be the best anti aging cream to help:

Additional Reading

Swollen Baggy Eye Instant Results

---
Leave Best Eye Cream For Wrinkles to Best Anti Aging Cream

Or go to Wrinkle Free Skin Tips Home page