Model Beauty Secrets - Skin Care Secrets Of the Stars
Learning model beauty tips or secrets can be fun. I'm amazed how a simple tip can make all the difference in your appearance.
The trick is getting celebrities to open up and share their secrets with us.

Celebrities like Jennifer Lopez and Beyonce have access to the best makeup artists and products.
But sometimes, it's the little things that make a big difference.

With hectic schedules looking refreshed and awake is probably a celebrity's number one priority.


As we know - the eyes are the first place to show signs of stress and fatigue.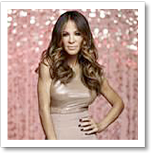 One simple and inexpensive trick is the Eye Tuck, by Easy Eye Solutions. A tiny drop of this serum applied under the eyes can really make a difference!


The Eye Tuck reached celebrity status when it fell into the hands of famous people like Robin Antin, creator of the Pussy Cat Dolls


Reportedly, Robin loves and uses several products from this line....including the Eye Tuck Serum and Dark Circle treatment, especially after those late nights.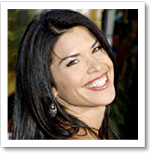 Unlike most skin tightening serums, the Eye Tuck serum can easily be used with both the Dark Circle treatment or the Eye Illuminating cream/hydrator.
It also works well with your regular makeup and other skin care products.


Another celebrity - Lauren Sanchez, spokeswoman at Extra TV, says she won't leave home without one of her faves - Eye Tuck Serum - for more refreshed looking eyes especially after long flights.


Easy Eye Solutions was even reviewed on ABC Action News 13.....
I tested this product on one of my friends who suffers from puffy eyes. Watch this video to see her live before and after experience.
Click here Swollen Baggy Eyes.


The beautiful thing about this product - not only does it really work, it's affordable! Less than $100.00 for almost a years supply.


Smooth Skin Care Secrets
Why do models and actress always seem to have smooth - almost pore-less - complexion with little discoloration, blotches, or brown spots?
One word.......regular exfoliation.


Regular laser, microdermabrasion, chemical peels, or any other method to exfoliate dead cells is a must to help smooth out scars and other imperfections and keep the complexion flawless.


This becomes even more necessary as we age. Those careless days of tanning without sunscreen will catch up with us in later years.


However, if you can't afford regular treatments, there are inexpensive way to get that "airbrushed" look.
One simple way is a with a twice a year Skin Eraser Facial.


This 2 step facial helps to unclog pores and light and fade discolorations and scars.
And the professional grade dermabrasion cream helps to polish your complexion and reduce rough, bumpy, or dry patches. It's inexpensive and lasts a long time.


Another is with a home microdermabrasion machine. I thought this machine was pretty effective and while the cost is around $150.00, it pays for itself in a few weeks. 
Now you can give yourself a great monthly microdermabrasion treatment for years at no extra cost.
(I've had mine for almost 3 years now!)


Click here to read more about this little machine and why Dr. Oz loves....Personal Microdermabrasion Machines.

Another Model Beauty Tip from Lacy Actress/Model...........


Still think you can't afford to use the beauty secrets of the stars?
See what acne herbal remedies Lacy and other actress and models recommend for picture perfect skin.


*********Want A Free Skin Analysis?**********
Just Ask Emma a professional Skin Consultant. Get Your Skin Questions Answered Here FREE.


Other Hollywood Beauty Secrets and Tips
Learn about the best skin care products and anti-aging tips of celebrities and models.
Products, tips, and secrets are available to all of us now.
Read more about Top Beauty Secrets........


Model Beauty Secrets and Celebrity Makeup Looks
Celebrity makeup looks are not all that complicated -- just plain simple ideas to look extra great with little effort. Also checkout these Makeup Reviews.

Find all the Celebrity Makeup How To's along with celebrity eye makeup tips, beautiful eyebrow tips, and celebrity makeup looks for great skin.


Also, visit Homemade Beauty Products for skin care ideas that you can make in your own kitchen....like homemade facial chemical peels using natural alpha and beta hydroxy acids.


Celebrities Without Makeup
We hardly ever get to see stars and celebrities without makeup -- however, some do look great and some don't. Check out Beyonce Without Makeup and Take our Voters Poll. What do you think?


Also, check out Angelina Jolie Without Makeup and Britney Spears Without Makeup - Find out why some look good and some don't. What's their secret?


Additional Reading for Model Beauty Secrets
Get Rid Of Blackheads - Reduce blackheads, whiteheads, enlarged pores with natural sea salt scrubs and volcanic ash clay masks.

Benefits of Plastic Surgeries - Learn about new techniques in plastic surgery called a short scar face lift.


Plastic Surgery Addiction - Bad plastic surgery results are almost a certain expectation when someone is addicted to plastic surgery. See pictures.


Return To Wrinkle Free Skin Tips Home