Effective Acne Scar Removal - Naturally
Finding an effective acne scar removal technique that can be performed at home is almost impossible.
There is no such thing instant scar removal treatment.


Medium, deep or severe scars will require professional treatments.


Unfortunately, over-the-counter home treatments won't remove deep scars, but some can help smooth and improve your complexion.


But, if you have issues with fine lines, uneven texture or have discoloration from pimples and acne........then read on
While this is not an instant blemish removal treatment..........


Customers say their complexion look polished and healthy with less discoloration and wrinkles - usually after just the first treatment. 

Important Facts About
Acne Scar Removal
But, some important facts first.........
The only really effective removal treatment (especially for an old or deep scar) is laser resurfacing or chemical peels - these offer the fastest and most dramatic results.


Dermal fillers like Restylane can be effective for pitted types. A topical dermal filler can lift the skin so it's level with the rest of the face and less visible.


But, there are wonderful deep exfoliating facials to help reduce the appearance of light scars, brown and red spots, fine lines, and superficial imperfections.


Keep in mind these remedies work slowly, but with consistent use, they can improve your complexion smooth
And some could help even out your color/tone and reduce blotches, wrinkles, and encourage acne scar healing too. 


Most people see results after just one treatment - especially the unclogging of dirty pores.
More dramatic results are seen after several treatments. 
However, most people will see some nice results after the first facial. And consistent use is important for long term results


If you're on a budget and looking for a simple but important therapeutic treatment for your complexion .....this facial treatment is a great choice. 
Removing Acne Scars
What Causes Acne Scars
A scar is sort of a wound that healed incorrectly. In the case of acne, it usually resulted from an inflamed lesions like a cyst or papule.


Once a lesion ruptures, the body launches into repair mode – forming new collagen fibers. But for some reason, in certain people, the body's repair mode does not function as efficiently as it could.


As a result the ruptured blemish never looks as smooth as before……giving it a bumpy, raised, or pitted look.

Get free skin care consultation on acne and blemishes here.............Ask Emma!

---
Home Remedies For Acne Scars - Effective Acne Scar Removal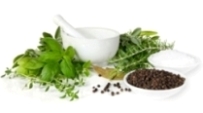 Some simple home remedies for acne scars including applying lemon juice with a cotton ball to the affected area daily.


Some people swear by an aspirin mask. Which is basically two crushed aspirins mixed with water. Add enough water to make this mask smooth-able and apply it to your entire face, or just on the discolored scars. 

This way new cells can move upward and replace them giving the complexion a smoother look.

Or, you can try a facial that involves two steps - a professional grade dermabrasion complex.
This dermabrasion "peel" is used 2-3 times a week to help to remove upper dead and damaged cells, unclog pores, and smooth out bumps and rough patches…..

Eventually causing the scar to become lighter and less visible. And, it does this gently with natural extracts - very important for aging skin too.


The final step is to remove blotchy discolorations and fade red marks and skin spots.
This is done with a 30% glycolic esthetician-grade serum to lighten damaged areas and smooth out any fine lines or wrinkles too.


It contains glycolic acid, lactic acid, vitamins B and C, and other natural ingredients in a green tea, cucumber, and aloe vera base. You only need to apply this once a week and to the damaged tissue areas.


These two steps are not only effective in reducing the appearance of acne scars, but can help smooth and polish the complexion and reduce expression lines......making it a great anti-aging facial for anyone who wants a polished complexion.


Researches suspect it's the combination of the dermabrasion peel combined with glycolic/lactic acid that helps renew the skin and smooth it so well.
This type of effective acne scar removal facial helps exfoliate and reduce the appearance of wrinkles, lines, and discoloration.


Additional Reading - Effective Acne Scar Removal
Facial Exercises - Lift sagging facial jowls,droopy cheeks, baggy eyes and firm the skin all in 15 minutes a day....a few times a week. Watch this video....


Hide Wrinkles - Looking for a quick wrinkle fix for that special occasion? Read this...


Also, read about Natural Acne Cures


---
Return to Help For Acne

Return to Wrinkle Free Skin Tips Home