Wrinkle Free Skin Tips

Get simple and effective tips about wrinkle free skin  care and look great at any age.
The standards of beauty are changing (thankfully).
I'm tired of seeing 18 year old models advertising anti-wrinkle creams!
Today it's all about us! More products are geared towards the special needs of women over 40.
Products like powerful anti-aging creams, cosmetics and non-surgical, at home treatments like Kansa massaging wand.
Learn about my favorite tip to hide under eye wrinkles and bags!
Got tired looking eyes? Try some of these home remedies.

Want to put some glow back into your complexion? Exfoliate!
Here is a simple anti-wrinkle tip: Exfoliate your face!
Most people usually see smoother results after the first treatment.  You can make a natural homemade scrub for pennies.
Then back that up with a deep intense facial a few times a year to lighten discoloration and clean pores.
Or try microdermabrasion for extra anti-aging benefits. Read what Dr. Oz says about home microdermabrasion machines.
What about breakouts and wrinkles? This very inexpensive simple mask is wonderful for both!
---
So what's Wrinkle Free Skin Tips website all about?


Well, it's not about looking twenty-something. It's about looking and feeling your absolute best - at any age.

It started with a typical question: "What's the best under eye wrinkle cream?"
But then grew into a anti-aging website - full of tips and ideas on how to keep that healthy glow as we age.

It's based upon passion, personal curiosity, and trial and error.
Hey, I'll try anything once! You never know when you'll find something that works really well.
Whether you're interested in the best makeup for aging skin, need help selecting the best eye concealer for very dark circles, or wonder if exercises for the face can really make you look younger - we have the solutions and answers to your problems and questions.
---
So join me as I explore various wrinkle free skin tips and ideas!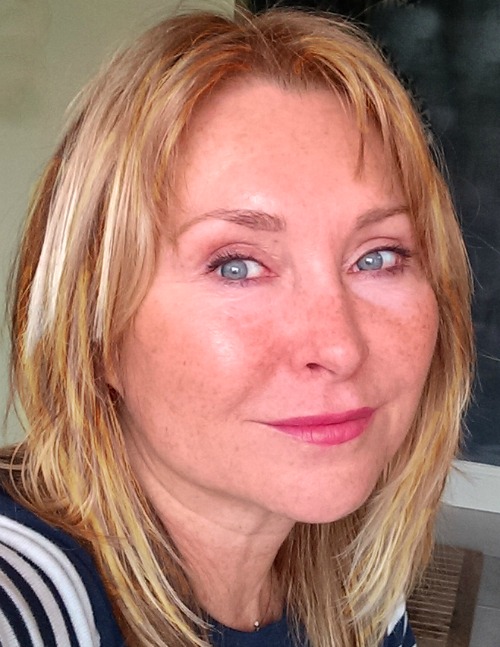 ---
Here's more information you'll find on this anti-aging site: