How To Choose The Best Concealer For Dark Circles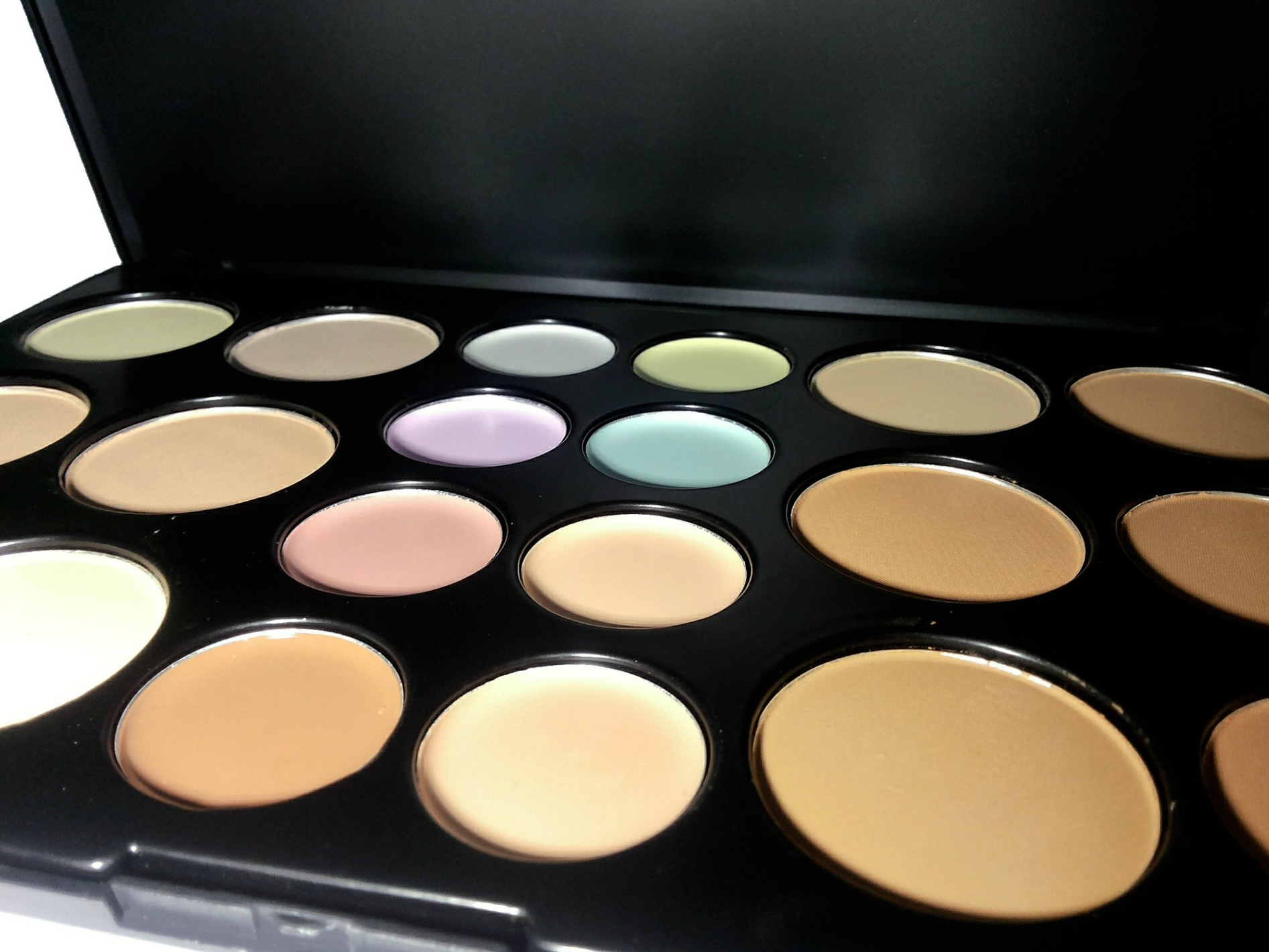 What's the best concealer for dark circles?
It's not always an easy find, is it?
It doesn't matter how expensive or cheap it is - when you find one that works......it makes huge difference in your appearance.
- Texture is Important

As a general rule of thumb - when trying to cover dark circles - it's best to use a concealer that's creamy with a slightly sticky or tacky texture.
The eye makeup texture is especially important if you're dealing with very dark under eye circles. It helps ensure good coverage that will last.
If you have to apply several layers – then you probably using the wrong type and won't get the results you desire. You need a an eye concealer that can cover the area with one or two light applications.
Applying more than that – you'll run the risk of looking cakey and dry. This is especially true if you're dealing with lines and wrinkles under the eyes.
Choosing A Concealer Color
- Color is Very Important
For the most natural look, select a concealer that matches your complexion……You don't want trade those circles for raccoon eyes.

Don't go too dark or too light. Try one shade lighter than your natural tone.
.
Read Under Eye Concealer – The Basics for more information about color and texture.

Concealer Application
 - Application is Key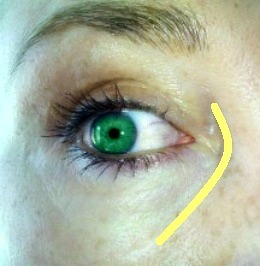 To minimize dark circles, concealers work best when applied directly onto the dark area only.
Like in the picture shown, you would apply it only to the darken areas - like in this case - the inner/under eye area......blending downward.

However, if you're looking to minimizing puffy eyes – then applying it lower – under the baggy part of the eye - is usually best.
See concealer application pictures.
Finally, don't forget to switch out your concealer colors as the seasons change. Whatever color worked well during the summer months may be too dark for a pale winter complexion.
Even with sunscreen, we all get a little color during the summer months.
So don't forget to check your concealer and make sure it still matches your tone.
Additional Reading

---
Return from Best Concealer for dark circles to Treating dark circles.

Or return Home for other tips for great looking eyes.