Wrinkle Free Skin Care Is My Passion
This Story Is About My Freedom .........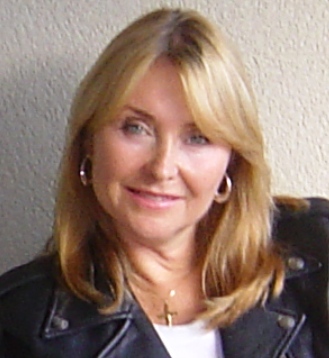 Welcome. I'm Linda Robison, author of this website.
Many people ask me why I started this website. Well, for two reasons - I like researching anti-aging topics like wrinkle free skin care and disease prevention, and I've always wanted to work for myself.


As a senior health advisor and research consultant, I've been finding great research and sharing it with others for over 25 years. My goal was to help people feel better and look better.

I spent many of those years working with a large health organization dedicated to anti-aging and disease research, and I learned a lot!
It was a great experience and I loved what I did.......I just didn't like working in a structured environment that's so common with many large organizations.

I wanted to work my own hours, from the comfort of my own home. Also, my husband travels a lot but I could never join him because I had to work.

I kept thinking -- there has to be a better way! A way I can make money doing what I loved and still be free to travel.
Change Is Good
Ahh! Change is Good. Suddenly, my husband's career took a change and we had to move to another state -- making it impossible for me to stay with the same company. So, now I'm out of work, in a new state looking for a new job :-(

In a way, it's been a blessing, because for years I've been toying with the idea of working from home and this was my opportunity to give it a go.

I Don't Mind Working Hard

I'm not lazy and I don't mind working hard, especially when it comes to doing something I enjoy.
But what I didn't like about working for someone else was the lack of freedom, the commute, the gas prices, the limited number of vacation days, sick days, and those dreaded office hours! I wanted to work on my own time.


Unfortunately, this is not possible with large companies, so I knew that working from home was my only option.


Now I'm The Boss


Today, I'm my own boss. I work according to my own schedule and energy levels! I can pick-up and travel with my husband whenever I want, as long as I can take my computer with me......I can work my business.


No more office politics, no more commuting, no more worrying if I have enough vacation days or sick leave.


This Is When I Got My Life Back

When you're at work do you find yourself looking forward to quitting time? To Fridays? To holidays? To vacation days?...... That's no way to live, I hated it and was miserable!


Guess What I Found? FREEDOM

I spent many years researching home-based business and sometimes "buying" into those Get Rich Quick schemes or "work from home" opportunities.....from Watkins to Nu-Skin.


One after another -- I was so disappointed and ready to give up. Finally, in April 2008, I came across Solo Build It (SBI) while I was surfing on the internet.


I found out about SBI from a 65 year old retired grandmother who also owns her own web site business about home decorating tips – which is her passion.


And while she's not a computer wiz - by following the SBI 10 Day Action Guide - she was able to set up an internet business that earns her a nice income every month....whether she works it or not.....even while she's sleeping.


She told me – just find something you're passionate about and SBI will show you the rest - and she was right! I already knew a little bit about computers and definitely had a passion about anti-aging skin care - I didn't hesitate. I signed up with SBI that day and have never been happier!


SBI (Solo Build It) makes starting an on-line business easy because they take care of all the technical "stuff" and let you concentrate on what you know and love best.


With School You Get a Degree – With SBI You Get a Business


When you start a business with SBI it's like a getting an on-line business degree. That's because over 20 universities and colleges worldwide offer the SBI business course as part of their continuing education, undergraduate or MBA program.......There is a good reason why
When you finish school, you have a pile of student loans and no job -- but when you finish the SBI course, you have an education and AND business. And, the best part is you can learn these skills at home using their Video Action Guide.


Are You Sick and Tired Of the Rat Race?


If you agree with me that working for someone else is not a way to live, then take a look at the SBI information below and see if this is for you. ........


With SBI I can't get fired and I can't get laid off! I have guaranteed income coming in monthly -- even while I'm sleeping or on vacation.

SBI is perfect for someone looking to start a small online business. I never realized that my hobbies, interests, and life/work skills could generate a good solid income on the internet.


Oh Yeah -- in case you're not sure if this is for you, SBI offers a 100% Money Back Guarantee - Up To One Year After Purchase -----------
That's how confident they are of SBI's Proven Success.


It Doesn't Matter What Skill Level You Have or What Stage Of Life You're In.
It doesn't matter how old you are or what you do/did for a living. SBI is all about you and your passion. Here are some examples......
Here are some Case Studies of Real People Who Also Left The Rat Race and Found Freedom.


Home
› Wrinkle Free Skin Care