Wrinkles On Face & Neck - Treatment Options
Starting to see wrinkles on your face or neck? Sooner or later we all do!


But it's nice to know there are lots of ways to improve the appearance of your face – ranging from simple homemade facials to non-surgical procedures to soften or even remove some wrinkles.


Inexpensive and Simple
KANSA WAND MASSAGE
This is one of my favorite skin massaging tool that helps reduce tension lines and smooth wrinkles.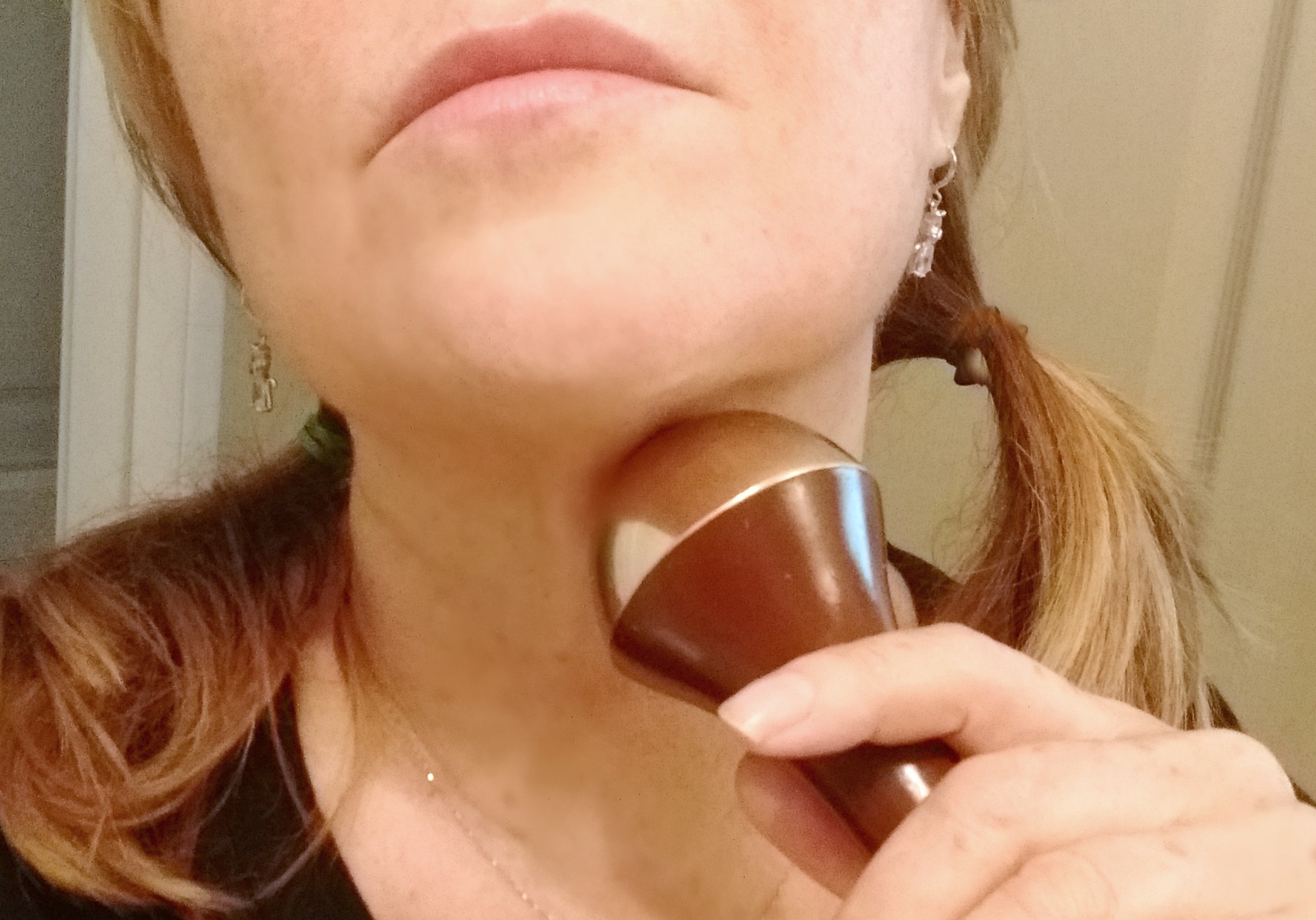 I use this wand on my whole face a few times a week while watching TV. It's easy to use, good for your skin, and feels wonderful.
Right now the company is offering a FREE bottle of their organic oil with the purchase of a medium size wand. 
The medium size wand is a better deal for the money because it's small enough to get around the small areas of the face like the eyes and upper cheeks - yet large enough to use on your neck, shoulders, and feet. Click here to learn more and watch a video on how it works.
HOMEMADE FACIALS

Try a homemade facial. Everyone can benefit from exfoliating facials to soften lines and get "your glow-on".
There are lots of recipes you make with ingredients found in your kitchen right now.  Click here glowing tips for a list recipes and suggestions.
FACE EXERCISES
Consider facial exercises. While some may not believe in them - people who perform them usually look years younger than their chronological age....and very natural. Visit facial exercises to see pictures, videos and learn more.
COPPER PEPTIDES & RETINOL CREAMS

in addition to regular facials, at a minimum, everyone over 40 should invest in a good anti-wrinkle serum/cream.
Whether it's copper peptides (great for prevention) or  retinols (great for existing wrinkles/sun damaged skin), which anti-aging cream is best for you depends on your condition, age, and expectation.
MICRODERMABRASION
Home microdermabrasion machines are the latest in home anti-aging procedures.
There are a lot of home dermabrasion machines available on-line that offer great results and are much cheaper than professional treatments.....so consider checking them out.
See what Dr. Oz says about the benefits of home microdermabrasion machines for softening age spots and wrinkles on face, neck, chest, and even hands.

Expensive
INJECTIONS
If you have very deep wrinkles, folds, or sagging of the face and neck – you might need to invest in professional non-surgical treatments like light chemical or laser peels.
Dermal filler injections like Juvederm and Restylane and Botox can't be beat for great results in filling out folds and wrinkles on your face.
Fillers are often used in conjunction with other cosmetic procedures (like peels or lifts) for even better rejuvenating results.
Visit non-surgical face lift for more information and prices.

PLASTIC SURGERY
Plastic surgery - of course - is most effective, but can be scary and expensive. That doesn't mean it's not a good option for you. Visit Cosmetic Surgery Center Guide for more information and prices.

While we're not trying to look twenty again……..there is no reason why we can't have a healthy shiny, luminous complexion well into our 70s, and beyond.


So feel free to browse around or click on the links provided for more detailed information about your options for fewer, less visible wrinkles on face and neck and an overall improved appearance.

Additional Reading
Puffy Tired Eyes? 10 Minute Solution


Home

› Wrinkles on Face - Treatment Options