Bad Plastic Surgery Results - Plastic Surgery Face Lift
Plastic Surgery Mistakes and Bad Surgeries
Bad plastic surgery results can happen to anyone. Even rich and famous celebrities have experienced plastic surgery nightmares.


No amount of money can prevent plastic surgery nightmares.


Even the smallest nip/tuck procedure with the best surgeon on the planet can results in bad plastic surgery results.


There are so many variables involved in getting good results – ranging from the surgeon's skill and experience to how well your body naturally heals.


For example, some people with darker or thicker skin scar more often than others – making them poor candidates for certain cosmetic surgeries and laser treatments.


Bad Plastic Surgery and Plastic Surgery Nightmares
Sometimes what we want and how well it fits our body are two different things. For example, some people may be fixated on a certain nose shape or type that they see on someone else.


However, that doesn't always mean it will look good on your face shape. A good surgeon will try to convince you of a shape that is more suited for your face.


Plastic surgery addiction is another reason why for bad plastic surgery results. It usually starts off innocently enough – someone wanting to fix the bump in their nose and love the results (and attention) they get.


Then they start getting other types of surgery – even if it's not needed. And sometimes this becomes a slippery slope.


After so many surgeries they begin to look like strange …..like aliens. Check out the picture above of the famous "cat lady". It is reported that had over 4 million dollars of plastic surgery!


One of the most common plastic surgery mistakes is overdoing it. Some of the most common ones are:
Face lift that is too tight. Causing a asymmetry and an unnatural look. In addition, those victims of a too tight face lift often suffer from nerve damage.
Oversized lip enhancement. Causing a clownish look – defiantly not natural or sexy.
Oversized or malpositioned breast implants. This can result in an unnatural look, uneven breasts and excess scarring from multiple procedures trying to correct the problem.
Over done nose job. Removing a bump from the top of the nose is one thing, but many people today are after that overly slender, cookie cutter button nose. Giving them an artificial, pinched nose look.

There are over 10 million people undergoing some kind of plastic surgery yearly. These staggering numbers sends a message to us that plastic surgery is ok and without risks.


However, there are risks and complications that will vary from person to person – such as bleeding, slow healing, scarring, skin death, nerve damage, and a reaction to anesthesia.


Anyone considering surgery should think these facts over and keep in mind that perfect results are not always guaranteed. Make sure to find a reputable surgeon who will inform you of your procedure and the risks involved.


Remember, that while bad plastic surgery results often can be resolved with another surgery, it does take a toll on you -- emotionally and psychologically.


Avoid Bad Plastic Surgery Results – Consider Alternatives
You can try natural approaches to improve your appearance. Like: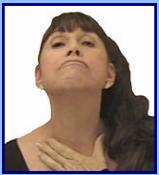 2. And an intensive skin therapy facial - This very inexpensive facial is perfect for reducing the appearance of wrinkles, scars, skin spots, blotchy complexion, and stretch marks.


While this not a replacement for cosmetic surgery, I feel it really helped to even out the complexion and give my face a smoother look.


When done in combination with facial exercises, I think I get the best of both worlds......firmer facial muscles and smoother skin.









Return from Bad Plastic Surgery Results to Cosmetic Facelift Surgery

Return to Home