Coco Chanel Makeup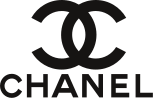 Coco Chanel Makeup…………… who hasn't heard of Coco Chanel? Who isn't familiar with that famous trademark symbol of the two CC's?

And who hasn't - at one time in their life - worn Chanel makeup, perfume, clothing, or accessories like Chanel earrings, purses, or eye glasses?


Coco Chanel designs are classics – everything from Chanel cosmetics, perfume, to accessories……..are simple, clean, and elegant.
Gabrielle Bonheur "Coco" Chanel was one of the most fashion inspired important figure of the 20th-century.
Coco Chanel Quotes - A girl should be two things: classy and fabulous.
The newest in the Chanel line that I just love is the urban chic khaki shades of is nail polish. You can mix and alternate all three khaki colors for a chic, edgy look.


One of my favorite Chanel (or as some people spell it Channel Makeup) is the sheer illuminating base. You apply this base before applying your foundation.
It does several things…helps keep your makeup in place and makes it last longer.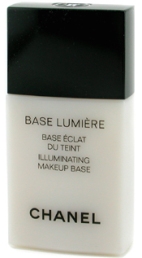 Also, it sort of "fills in the pores/lines/imperfections" so you skin is as smooth as glass. Finally, it gives your complexion a shimmery radiance – but not greasy or shiny looking.


If you're looking for discount Chanel makeup, cosmetics, or perfume - you can find it here at StrawberryNET.com!
They offer hundreds of Chanel cosmetics and products at discount prices and – the best part – shipping is free Worldwide.


Just keep in mind that shipping is sometimes slow. Whenever I order a product it takes about 10 days before I receive it.
………..but hey, to save money on shipping – I don't mind waiting a bit.
Additional Reading
Face Exercises - Get a fuller firmer face, neck and chin with just 15 minutes a day of exercises. Watch this videos of Carolyn - who is over 69 years old and looks great!
See My Results - with facial exercises after only a few weeks. This shows that they really do work!
Best Foundation for Wrinkle Skin - A great healthy foundation for problem or mature complexion.


On-line Retin-A. Best Anti Wrinkle Cream - Got sun-damaged skin? Retinols are the perfect solution.



Return From Chanel Makeup to Clinique Cosmetics

Return Home