You Can Have Beautiful Eyes at Any Age



Beautiful Eyes - If Eyes Are The Windows To The Soul -- What Do Yours Say About You?

Unfortunately with each passing birthday. The signs of aging and wrinkles takes it's toll on those pretty peepers.
So What Can You Do?

Well, depending on your age you can try one or more of the following suggestions below.
Here is a quick summary:
Powerful night time treatments to stimulate collagen production and cell turnover to reduce wrinkling.
Daily moisturizers to restore hydration to reduce that crinkled look without creating puffy eyes.
Illuminating creams and serums reduce the appearance of dark circles and brighten the face.
Exercises to firm up sagging muscles.
Long Term Treatments
Peptides and Retinols - Consider using intense anti-aging treatments that contain copper peptides and/or retinols to protect against wrinkle formation.
Peptides

- Most dermatologists agree - Peptides are very effective to lift and firm. Some (like copper peptides) have been touted for their ability to support damaged skin like wound healing.

Retinols

- Over-the-counter retinols are powerful these days and can help speed up cell turnover to reveal a smoother complexion. They can also help boost collagen.
Click here to see a complete line of inexpensive over-the-counter Copper Peptide treatments!

Daily Treatments
If you're over 35 years of age, you probably should consider a hydrating concealer to help cover up dark areas around and under the eyes. 
After a certain the skin begins to thin out and capillaries begin to show through casting a dark, blue or purplish color under the eyes and in the inner corner of the eyes.
I know I had this problem in my late 20s. It started showing up right before I had my period and then by the time I got to my mid 30s  - I noticed it was more permanent. 
Beautiful eyes can't have dark circles
Kill two birds with one stone.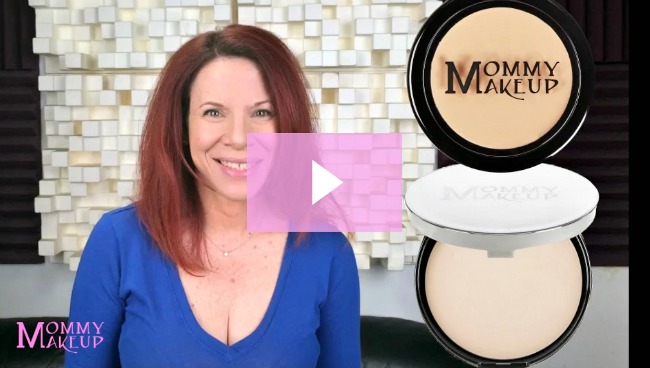 Try a hydrating, bendable, affordable concealer called Mommy's Little Concealer Helper!
This one step will protect, hydrate, and cover imperfections with a beautiful sheer color. 
Create an illusion
Puffy, tired looking eyes? Try a firming serum that - as it dries and absorbs - contracts slightly to help tighten.
This is a great option for baggy eyes!
Add to this a light hydrating cream that contains mica to brighten while reflecting light -- and you've created an optical illusion hiding imperfections.
Learn more and watch a video at the link below.
Eye Exercises?
Yes, as we age, changes within the fat pockets in our face along with muscle atrophy - causes deep hollows under the eyes and droopy eyelids.
Both contribute to an older, tired look.
Face exercises can help strengthen facial muscles and give you a beautiful elegant look. If you're not sure, watch this video and guess how old this woman is:-)
Additional Reading


Wrinkle Filler

Home

›
Swollen Baggy Eyes
› Beautiful Eyes