What Is The Best Anti Aging Moisturizer?

What's the  Best Anti-Aging Moisturizer?
Wow, that's a tough one to answer. With all the skin care products on the market today and the wide range of ingredients - it's hard to tell a moisturizer from an anti-aging cream
To save time and money I usually look for an all in one product..........a anti-aging moisturizer. I don't care to spend time and money on 5 different products.
I want to get in - wash my face - and get out....not spend hours on a 7 step beauty/anti-aging regime.

Moisturizers, Anti Wrinkle Creams, Anti Aging Creams! How Do You Choose?
I realized that many of the so called "best anti-aging moisturizers" are just plain old face creams (water and oil) with a few key high tech sounding ingredients thrown in for window dressing.
After using "anti-aging creams" for over 30 years, I've really never seen a difference in any of them, except for the natural, simple, organic creams.
Like Carolyn's Moisture Plus and her pure Vitamin C serum.
Her ingredients use plant harvested/based ingredients that are mostly organic and pH balanced to a nice skin friendly range of (4.5-5.5) and is scent free.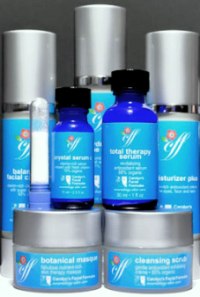 My skin looks plump and hydrated when I use her products. I guess my is able to absorb the natural nutrients - this why I can see such a difference when I use her products compared to others.

How Does This Anti-Aging Moisturizer Work?
In fact, research has shown that with constant use of natural plant based ingredients - skin cells actually get younger by accomplishing three important factors for younger skin:

Helps provide an instant lift to the skin
Helps skin cells hold more moisture
Stimulate collagen production and heal aging skin cells
And because it not only moisturizes, but also heals and rejuvenates…….. so your skin gets younger and better with constant use.
Most people reported visual results in about 30 day.


I used it everyday after washing my face and again right before I do my facial exercises.
Look at the pictures in the upper left corner of this page. You can see my before and after results...............
Additional Reading
Makeup for Aging Skin - Looking for healthy mineral makeup? 
Face Lift Exercise - See why and how they work!!
Eye Lift Serum - This has been my favorite eye serum since 2012



Return from Best Anti Aging Moisturizer to Moisturizer- Reviews

Return to Home Page