Makeup For Acne Scars
Hmm.....makeup for acne scars or clown face makeup?
Which is worse? Can't decide?
Yes, it's almost impossible to find a good foundation or conceal that covers well and doesn't look too heavy,  thick, or unnatural. 

But finding ones that cover scars - especially deep, jagged scar is very difficult. This is mostly because scarred skin can be pitted and have uneven texture and tone.


Also, what makes this an even harder task is to pick a concealer or foundation that won't aggravate, clog pores, or cause even more breakouts!
Not an easy task at all!! 

Makeup for Acne Prone Skin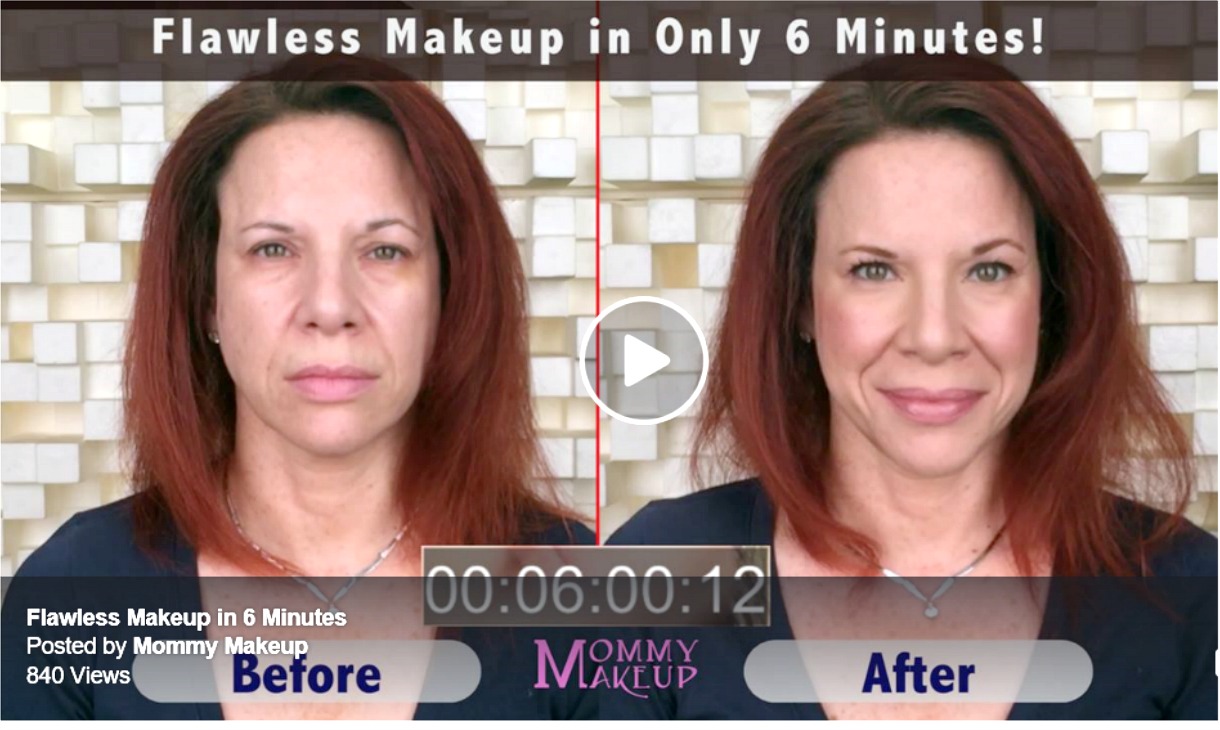 Ok, so what's the best makeup for acne? How about using a makeup foundation that not only makes you look flawless but goes on in minutes?

Mommy Makeupgoes on like a concealer to hide flaws, blemishes, and scars – but wears and feels like a lightweight liquid or powdered foundation.


This type of makeup is also good to hide fine lines and wrinkles too…..so it offers the best of both worlds, smoother skin, smaller pores, less visible lines and wrinkles and of course covers scars too.


Prep Your Face Before Makeup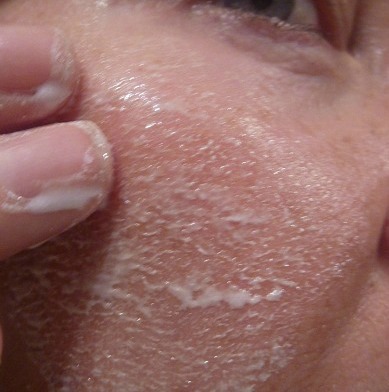 Starting out with a clean, clear and exfoliated canvas is the best way to get good results with your makeup foundation.
Consider using  a good  intensive skin therapy facial scrub a few times a month.
I cannot live without this facial scrub!!
This skin therapy facial can help:
exfoliate the rough patches
decongest clogged pores
reduce the depth of black heads
improve skin luminosity 
reduce or smooth out the scars
For some people several (9-10) treatments with this facial has helped so much that they didn't need special makeup for acne scars!

Pretty good news, huh?
Also, some people get better results when they use a primer first. This helps create a smooth canvas for the foundation to smooth onto. 

Other Tips for Makeup for Acne Scars
Here are some extra tips to help you get the best coverage possible.


Small Blemish Stick - Carry a blemish stick or concealer with you during the day for emergencies. Yan help spot treat areas that may start to show up during perspiration or damp, wet, humid weather.


For a Deep or Pitted Scar - Make sure to apply a primer to fill in the scar first. Once that looks smooth, then you can apply a few light layers of your concealer or foundation.


Raised Scar - Since the middle of a keloid scar is usually lighter or even pinkish in tone, use a color that matches or is slightly darker than your tone and apply to the center first and blend outward.


Unfortunately, as much as scars can cause emotional feelings or embarrassment for some people - complete 100% coverage is not really possible. The best you can do is try to reduce the visibility and appearance of it.


Also, don't forget to try the renew intensive skin facial to further help even out tone and reduce the appearance of scarring and enhance the application of makeup for acne scars.


---
Return from Makeup for Acne Scars to Makeup Reviews

Return From Makeup For Acne Scars To Wrinkle Free Skin Tips Home