Botanical Pore Minimizer - Shrink Large Pores
Simple Treatment for Large Pores

If you have enlarged pores - especially during the summer, then you've probably tried your share of effective products and treatments.
I've seen products that claim to be the "best cream against enlarged pores"...............
But I suspect it's the greasy, oil filled, creams that got the pores clogged and enlarged in the first place!


In order to shrink large pores and make them seem smaller, you need to address the root cause---clogged with dead skin, oils, dirt and makeup reside.
All of these form sort of a waxy plug deep within, stretching the pore and making it more noticeable. The best treatment for large pores is to deep clean the dermis and keep it that way.


Of course we know to wash the face daily with a non-comodegenic cleanser and especially before going to bed if you wear makeup or sunscreen.


Also, try a nice scrub a few times a week to help reduce dead cells. You can make one at home for pennies....ready?
Here is the recipe: Mix sugar and water (or your favorite creamy non-comodegenic cleanser). Mix enough of both until you've formed a paste like consistency.


Then lightly massage it all over your face (avoid eyes and sensitive areas). Rinse well and apply a moisturizer while your face is still wet. Beautiful!


Your skin will feel so soft and smooth and clean. It's addicting and once you start, you'll find you need to do it at least once a twice a week because you can really feel the difference when those dead cells begin to build up.


To take it one step further for a deeper clean, try a simple pore minimizer serum that can really help "un-glue" dead cells that stick together
And most important - dissolve that waxy "gunk" deep in the pores - which in turn can help shrink large pores and reduce clogging, blackheads, and whiteheads.


And with regular use it helps to clarify your complexion, reducing spots and red marks, and reduces the appearance of fine lines.


Common to women over the age of 25, large pores detract from the natural beauty of the face and are the main reason for skin irritation, inflammation and blemishes.


For those with large pores, summer time is a nightmare!!! Pores seem to look even larger in the hot summer months and/or under bright lights, and UV light stimulates the production of sebum, which is what also causes breakouts.


Finding a good pore minimizer involves a little research -- which I have done and am happy to share my findings with you.


First of all, I can tell that it does take two or three separate products to achieve maximum results.....at least for me it did.


Treatment For Large Pores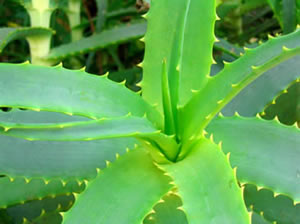 By far the best product I've tried is the The Zenmed's organic derma cleanse.


This pore minimizer product line contains vitamins A, C, D3, and E. Certified Organic Aloe Vera Gel with infusions of Camomile and Cucumber.............


And was specifically formulated to cleanse, exfoliate and prevent further buildup of dead skin, oil and residue. ……


It's simple, effective, and inexpensive pore-minimizer....That's enough for me!


This 3-step system that can be used by those of either gender, age or skin type and contains all-natural ingredients.

The first product in the system is a botanical pH balanced cleanser cream which is designed to remove buildups of oil, dead skin cells and makeup residue for a thorough, yet gentle, clean.
The second product is the exfoliating gel designed to clean the pores, reduce dead skin cells, reduce marks, spots, and fine lines -- and generally just keep the skin really clear.
The final step is a skin plumping moisturizer to hydrate and firm the skin.

You'll feel like you've had a facial after using these system!


For additional treatment – especially if you have really clogged, enlarged pores and/or breakouts…..I highly suggest you try the Botanical Acne Mask and Spot Treatment.


This super soothing mineral-rich clay mask will make your complexion looks so smooth and even - while helping to reduce breakouts and shrink large pores. The AHA/BHA treatment acts as an exfoliator to remove dead skin cells to reveal a new layer of healthy skin.


Once you have decided to use a treatment for large pores, cleaner, clearer skin will be yours in no time!


---
Return from Pore Minimizer to Tips For Healthy Skin

Return from Pore Minimizer to Wrinkle Free Skin Tips for more great skin information and videos


Photo courtesy of http://www.naturemoms.com/blog/2007/02/28/aloe-vera/