Rosacea Acne Treatment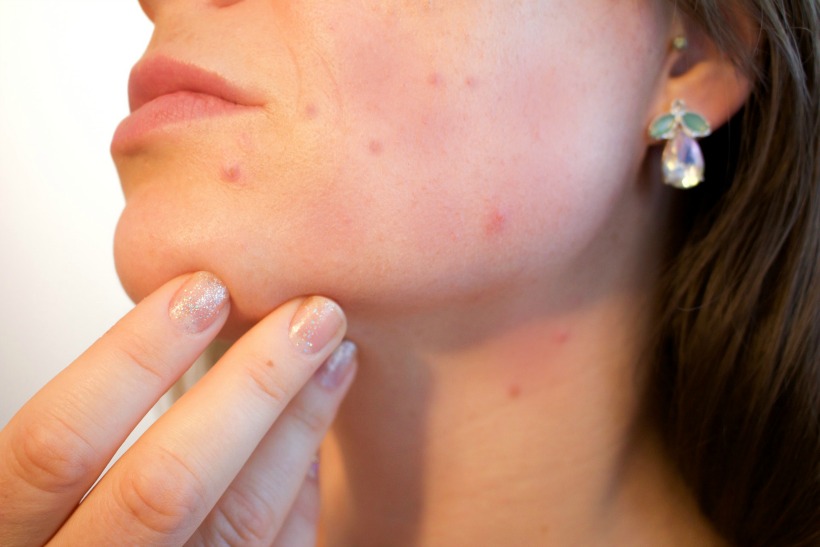 It's hard to find a rosacea acne treatment for adult skin.

Surprisingly, this skin problem seems to affect many adults and finding a suitable,  gentle treatment is not easy.

On its own, rosacea appears as a reddening of the face,  sometimes accompanied by the appearance of broken blood vessels on the nose and cheeks.
However,  adult rosacea with acne, complicates things because adult skin is also prone to wrinkling and aging.


And this is what makes treating it so difficult.......
Causes of Acne Rosacea
The causes of acne rosacea are many and varied, but those with fair complexions that are common to people with English, Irish or Scottish ancestry are most often affected.


Heredity definitely plays a role as well, as those with close family members who suffer from rosacea and acne often find themselves similarly stricken.


Those who blush easily or must be outdoors in extreme weather conditions such as strong winds are also at risk, as are those who eat spicy foods, drink alcohol or are under stress.


Once you have it, it can be very difficult to find a system that works with your skin and won't contribute to skin aging and wrinkles.
And, for most people it can take quite a while to see any noticeable results.


Acne Rosacea Natural Treatment
Because your rosacea issues also include acne and breakouts - many products designed to treat this can be much too harsh for already damaged skin. 

Whatever you use make sure it doesn't  contain:
alcohol
harsh detergents

witch hazel

fragrance

peppermint

eucalyptus oil

clove oil

salicylic acid
Anything that burns, stings or irritates your skin will only serve to aggravate the problem. 

Also be careful with exfoliating agents and astringents which can also irritate the skin, causing further inflammation.
Sunblock with an SPF rating of 15 or stronger is a must, but some can also cause irritation, in which case simply use just titanium dioxide or zinc oxide.


Rather than purchasing over the counter products or going the prescription cream route, it is worth giving consideration to natural rosacea treatments that contain  botanical and organic ingredients.

These products are especially helpful for those who have tried prescription creams and gels but are still troubled with the flushing and blemishes of Acne Rosacea.


How Does This Natural Rosacea Acne Treatment Work?
These products contain anti-inflammatory ingredients that target the flushing and redness in addition to bacteria fighting agents that help reduce the breakouts.
Lastly, they contain collagen boosters that help replenish the damage of Acne Rosacea by making the skin heal faster.


This is a three-step system:
The first step is a gentle cleansing cream, which not only washes away impurities and bacteria but also calms and nourishes the skin.


The second step is the Anti-Redness Mask, which contains Willow Bark Extract along with cucumber and green tea as well as Aloe Vera gel and licorice root. These all combine to form a powerful anti-inflammatory treatment.


The third step is a serum, fortified with vitamin C and natural anti-bacterial agents.


The serum helps strengthen skin tissue and protect it while promoting healing and calming down the redness. Use alone or in addition to your moisturizer.


Even after the first application, most people reported a calmer, clearer skin. If your skin has not responded to previous rosacea acne products, you really should try this excellent natural treatment for rosacea acne.



Return from Rosacea Acne Treatment to Tips For Healthy Skin

Return from Rosacea Acne Treatment to Wrinkle Free Skin Tips for skin care & aging skin ideas..