Sudden Change Work for Fine Lines Under the Eyes?
by Frustrated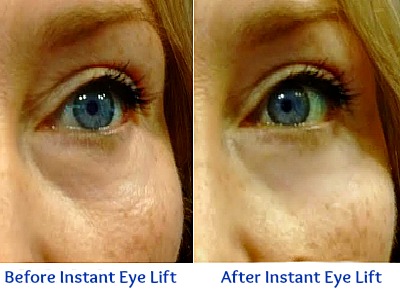 Sudden Change for Fine Lines Under Eyes
Does Sudden Change Under Eye Serum work for fine lines?


---
Does anyone know if Sudden Change Under Eye Serum work to reduce fine lines? I have a lot of tiny fine lines right under my lower eye lid and you can see them even when I'm not smiling.
I use a really good retinol cream every night, a glycolic peel once a month and I wear a moisturizing, anti-aging sunscreen everyday rain or shine, but nothing has helped to get rid of these lines.
And I've tried some eye lifting serums like Youthology Eye Serum and Olay Regenerist Eye Serum and nothing works. It's so frustrating!
Does anyone have any ideas of what may work to help reduce even the appearance of those tiny lines?
Please don't suggest Botox or fillers because I can't afford that and I'm afraid of needles.
Thanks,
Frustrated
-------------------------------------------
Dear Frustrated,
I've tried many instant eye lift serums because while retinol and vitamin C creams are important to feed your skin – nothing stopped my under eye lines and wrinkles from forming. I started getting lines and crepey skin under my eyes when I was only 20.
And as I got older they just kept getting worse, even though I always applied sunscreens, moisturizers, and anti-aging creams. I am fair skinned with freckles and blue eyes so I think it's just my nature to wrinkle easily.
I tried Sudden Change a long time ago when it first came out. I didn't know it still existed! But, anyway, it was so bad I didn't even keep it for a full day before returning it for a full refund!
The only instant eye lift serum that has worked well for me is the
Instant Eye Tuck
.
What I like is that isn't drying and helps mask those tiny fine lines directly under my eyes. And, this serum can be applied directly on top of your moisturizer.
Even though I keep trying every new serum that comes out on the market, I keep going back to this one because it's the only one works for me.