How To Use Retin A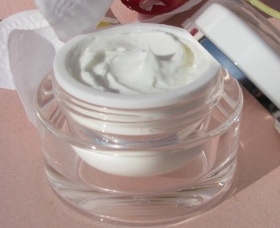 How to Use Retin A to avoid side effects?
Retin A has been around for decades and is still a very popular anti-aging cream. But surprisingly many people do not know how to use it correctly.
This prescription anti-wrinkle, anti-acne cream acts as an exfoliant to help speed up skin cell turnover. This gives the skin a fresher more youthful appearance. 
It also helps to increase blood flow to feed healthy skin cells, restore the production of collagen and elasticity, and helps smooth out deep lines and wrinkles. 

How to use Retin-A to
avoid side effects
But, if you don't use it correctly, it can cause the cells to turn over too quickly, resulting in many side effects including:
itching
burning
flaky
redness
peeling
Try some of these simple How To tips for best results:
Following your doctor's instructions, wash your face at night. Make sure to remove all makeup. Then VERY gently pat your face dry.
Wait at least thirty minutes prior to the application of the Retin A. This ensures that your face is completely dry and minimizes the chances of over drying your face with the product - This step is very important.
Apply Retin A sparingly (about the size of a pea) once a day at night or according to your doctor's instructions.
Remember that less is better!
Initially, you may have to start out using it every other day - to avoid skin irritation. Then you can increase it to every day. Night time is the best time for application.
NOTE: Be sure to avoid your eyes, the corners of your mouth and around your nose. Also wash hands thoroughly after application.

In the morning, rinse face lightly with water then apply a deeply hydrating daytime moisturizer. This is also very important to avoid that flaky peeling stage most people go through when first starting out

While using Retin A avoid any type of scrubs, brushes, or harsh cleansers. Do not use any type of exfoliants or toners with alcohol
Finally, always use a good quality sunscreen with an SPF of 15 or higher. Consider using a good SPF hat too if you're going to be outside for a while
More on using Retin A..................
Cream or gel is which is best?
Your doctor will help you select the best Retin-A for your skin type. But, don't forget to use extra moisturizer during the first few weeks to combat dryness and irritation.
Also, personally I think it's best to start using Retin-A during the winter months. There is too much fun in the sun happening during the summer and all of that extra sunshine can irritate your skin and make you miserable during "break-in" period. 
If you find that you cannot tolerate the side effects of Retin A, then consider using a retinol product, which is like Retin A Without Prescription


If you are pregnant, think you are pregnant, or plan on becoming pregnant, consult your doctor before using Retin A. Though studies aren't conclusive, there are risks to your health and to the potential health of your baby.


If you're still having problems, ask your doctor for more advice on how to use Retin A to minimize side effects.



Home

›
Anti-Wrinkle Cream
› How To Use Retin-A