There are Lots of Retinol Products to Choose From

What's the best retinol product? Well, that depends on what your needs are.

From acne to anti-aging - retinols can be a powerful solution.
And, many over-the-counter products are not as irritating or drying like prescription retinoic acid (Retin-A) can be.
Retinols - when used in a low dose cream form - can be effective for aging skin by helping to increase oil production. This is generally suggested for people over age 40 or so.
For those with acne, a serum containing a higher percentage of retinol can help smooth and clear the complexion.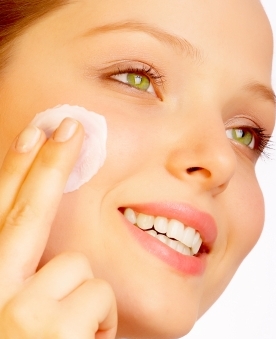 So What are the Best Products with Retinol?

Green cream retinol is one of the strongest retinoid creams you can get without a prescription. However, as good as this sounds - this is often too strong for most people to start with.
That's why Green Cream is now available in various strengths - starting with 0.03% all the way up to 0.09%...............
For best results and to minimize side effects such as redness or flaking - it's best to start at level 3 and every month or two work up to level 6 and finally to level 9.
---
For more information read:
---
So how can retinol products benefit different types of complexion problems?
Simply put, they speed up cell turn over - which helps shed dead cells - unclogging pores and exposing a smoother healthier complexion.
This is beneficial for most all complexion types.

And, these vitamin derived products also stimulate collagen - plumping up fine lines - making them less visible................................
Which is probably why they're recommended by so many dermatologists.
However, there is one downside - even though retinols are the over-the-counter cousin to prescription Retin-A, they can still cause irritation if over used.
As a result, many dermatologists suggest alternating with your night-time anti-aging product a few times a week.

How Effective are Retinoids for Anti-Aging?

The Archives of Dermatology found that retinol lotion helped reduce the appearance of fine wrinkles in elderly skin.
Expert, Sewon Kang, MD, from the University of Michigan's dermatology department tested retinol lotion on 36 elderly people.

At the end of the six month study researchers compared skin biopsy taken before and after retinol treatment and found a significant reduction in fine wrinkles.

In fact, some participants started to see results in as little as four weeks.
---
Interested in learning more about these products? Click here: 

---
Leave Retinol Products and return to Retin-A
Or go back Home for more anti-aging ideas.