Makeup for Uneven Skin Tone
Are There Any Foundations to Even Out Spotted Skin Tone?
Are you looking for makeup for uneven skin tone? Well, you're not alone………Few women have perfect skin.
Whether it's from hormones, aging, skin damage, acne, rosacea………finding makeup to cover molted skin is not easy.

Your best bet is a full coverage loose mineral makeup with deep pigmentation. But, one that is still sheer and natural looking with a healthy glow.
Also, it's a good idea to find one that's water resistant and smudge proof – you don't want uneven spots exposed when sweating, swimming, or sporting. 

And, with mineral makeup, you won't have to worry about finding the best face powder to reduce shine – the loose mineral takes care of that too.


When selecting makeup for skin pigment problems, look for loose mineral foundations because they tend to blend effortlessly and really even out skin tone.
A really nice silky textured foundation is excellent if you have fine lines or wrinkles too and works equally well on oily or dry skin.


A great makeup line to consider is Mommy Makeup.....
Her line of foundations and concealers have duall purpose and can be used for:
troubled skin like rosacea and acne 
uneven tone,
redness,
scars,
hyperpigmentation, and blotches due to chemical peels or other light cosmetic procedures
How To Even Out Skin Tone
Watch this video.....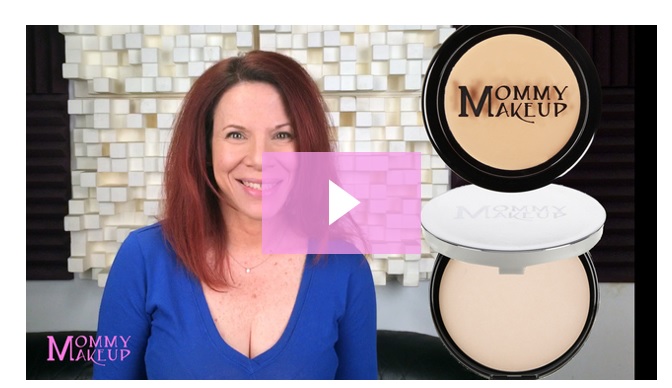 Many women have probably tried  makeup foundation, but find it difficult to use. Getting the right amount and the most flawless coverage/look is hard. 
Especially if you have blotchy or problem skin. 

It covers so nicely and leaves your complexion with an incredible glow that stays put until you wash it off….no matter how hot or humid the weather is.
And speaking of hot weather, this mineral foundation contains SPF 15, so you won't need to apply any greasy, sticky sunscreens. Fast and quick.


Skin Pigment Problems
If you have large hypo-pigmented spots (loss of skin pigment), melasma, port wine stains, dark acne scars or serious molted skin pigment problems, you might want to consider applying a mineral concealer to uneven spots before sweeping on the mineral foundation.


For best results the concealer should be one or two shades lighter than the foundation shade, and is best applied slowly and in several layers until you achieve an even appearance.
For hypo-pigmented spots, use a concealer closer to your natural complexion tone.


Makeup for Flawless Skin in 6 minutes!

Ok, so you know how pick makeup for uneven skin tone, but do you know how to apply it all for a flawless look in just a few minutes?
Watch this video tips and secrets  from Debra............

Additional Reading - Makeup for Uneven Skin Tone
Neova Skin care reviews for an over-the-counter skin spot remover. See it featured on The Doctors' Show


Click here to learn more about a wide variety of foundation and makeup reviews. From light coverage mineral makeup to full coverage liquid foundations.









Return from Makeup for Uneven Skin Tone to Clinique Cosmetics

Return from Makeup for Uneven Skin Tone to Wrinkle Free Skin Tips for more great skin information and videos