Plastic Surgery Complications
Plastic surgery complications are always possible – however the rate of complications among board certified plastic surgeons are quite low. It's important that you discuss all the possible complications with your doctor before your surgery so you are fully informed. 

The most common Plastic surgery complications involve the use of general anesthesia. Many people have reactions to the type of sedation used during surgery. These reactions can include – but are not limited to – the following:
blood clots
abnormal heart beat
brain damage
heart attack
nerve damage
stroke
temporary paralysis
Generally, patients with heart or lung problems have a higher risk of complications from the anesthesia. This is why it is important to inform your doctor about your total medical history and any medication you are taking.


Other Plastic Surgery Complications
There are several other complications that can occur from the general surgery and anesthesia. Such as: Aspiration - Aspiration is when the patient vomits during the surgery and the vomit is forced into the lungs.

Blood Loss While a small amount of bleeding is normal during surgery – excess bleeding can cause major complications. You should discuss any problems with bleeding or excess bruising you may have with your doctor before surgery.

Blood Clots - Generally, longer operations have an increased risk of blood clots. Also, patients who undergo liposuction of the legs are at a higher risk of blood clots. They can happen as a result of a medical condition you already have or from long periods of immobilization.


Blood clots are very difficult to predict and can be fatal. Most doctors will perform a blood test before surgery to check your clotting levels.

Low/Drop in blood pressure - A small drop in blood pressure is normal during most surgeries, but if there is sudden and large drop in blood pressure it can result in irregular heart beat or a heart attack. Most anesthesiologists monitor blood pressure very closely during surgery.

Infections - Risk of infections these days are pretty low. Most doctors recommend antibiotics before surgery to reduce this risk. But, if an infection does develop, it can be pretty serious.


Those most proven to developing infections are those who smoke heavily, have vascular problems , or take steroids. Also, the longer your operation and the more blood you lose – the higher risk for developing an infection.


Loose stitches This is pretty rare, but if for some reason your sutures become lose, then it could lead to internal bleeding or even a hernia.


Skin Death - This usually happens when there is an infection and is common among smokers. Usually, that part of the skin will have to be removed.


Asymmetry - While some mild asymmetry is normal, severe cases will probably require more surgery.


Tingling or Numbness - This can be temporary and results in a loss of motor or sensory nerves.


Fluid Collection (Seroma) –It can be normal for fluid to collect under the skin especially after a tummy tuck, liposuction or breast augmentation.


The American Society for Aesthetic Plastic Surgery (ASAPS) says that despite the fact that bad plastic surgery results can happen to anyone, the rate of serious complications is less than half of one percent and that the mortality rate is very low.


Avoid Plastic Surgery Complications
While you can't guarantee that your surgery will be complication free, the most important thing you can do - best selecting a board certified qualified surgeon - is to be up front and totally honest with your doctor.


Let him know of any medical problems you may have or of any supplements and medications you are taking. And, follow his directions before and after surgery.


Additional Reading For Plastic Surgery Complications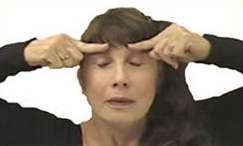 Face Exercises - Learn how you can avoid plastic surgery complications by performing simple face exercises at home. Instead of just pulling back sagging skin and muscles, exercising gives you a natural youthful look. 


---
Return from Plastic Surgery Complications to Cosmetic Facelift Surgery

Return from Plastic Surgery Complications to Wrinkle Free Skin Tips Home