Retin A Cream For Acne and Wrinkles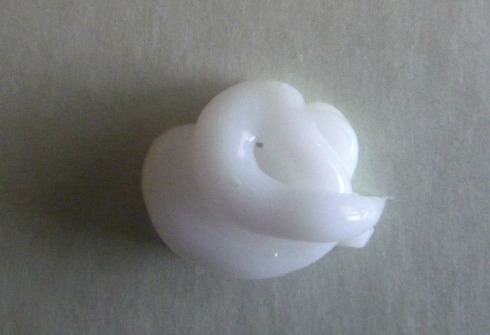 We all know the benefits of Retin-A cream for acne, wrinkles, blotchy skin, rough patches, and more...….
But using Retin-A is not always easy due to the break-in or adjustment period, nor is it cheap.

Thankfully, there are plenty of non-prescription forms of Retin-a  (retinols) that are  gentler, available over-the-counter and inexpensive. 
Retinols may not work as quickly or intensely as prescription Retin-A, but people have seen positive results none the less.
Benefits of Retin A
Originally used for  adult acne treatments, people began to notice a lessening of fine lines and wrinkles.
This discovery resulted in a new use of retin-a for anti-aging purpose.


Retin A helps to improve the blood flow to aging skin, which helps to bring back that beautiful youthful glow, which we all admire.


It accomplishes this by exfoliating dead cells on the surface of the skin...........but keep in mind this mild chemical peel type action can aggravate the skin for the first few weeks.


It can also help rebuild collagen in aging skin, even out texture and minimizing the look of the pores and discoloration.
This helps gives you a more youthful appearance by giving more elasticity to the skin.


---
Retin A Information
Retin A drew attention as a treatment for acne, initially.
The active ingredient in Retin A, Tretinoin, the acidic form of Vitamin A, helps to decrease the development of blackheads and increase the follicles cells ability to turnover those blackheads.
Retin A cream is normally prescribed for the following reasons:
Moderate to severe acne – Retin A helps to clear the black and white heads and the dead cells that cause them from the skin
Poor skin texture – Retin A, because if its use as a mild chemical peel, exfoliates the skin, making it appear more youthful and glowing.
Hyperpigmentation – Retin A helps to minimize the discoloration of the skin due to sun damage and lighten freckles
As preparation for other procedures such as laser skin resurfacing and can be used after wards as part of the healing process
While Retin A is not effective on deep wrinkles, it is however; extremely effective on the fine lines and you should be aware that it doesn't happen overnight. It can take up to six months for optimal results to show.
It is important to be patient. However, it seems that the in the end, the results are well worth the wait.


Retin A is far less expensive than plastic surgery. There is no recovery time involved. Retin A simply becomes part of your beauty regimen.
It is easy to apply.
Simply wash your face at night, with a gentle cleanser, taking care to remove all of your make up.
Wait at least thirty minutes before applying the Retin A cream, following your doctor's instructions.
Wash your hands thoroughly after applying the Retin A.
In the morning, wash your face, removing the cream and then apply a moisturizer and a good high quality Sunscreen with an SPF of 15 or higher. 
It is important to follow your doctor's instructions or you won't achieve the results that you are looking for but if you do, you will have more beautiful, youthful skin with which to face the world.


If you find that your skin can't tolerate Retin A or it's too expensive, consider an alternative Retin A treatment

Return from Retin A Cream to Best Anti Wrinkle Cream

Return from Retin A Cream to Wrinkle Free Skin Tips Home