Prevention - The Best Treatment for
Under Eye Bags
I found that prevention is the best treatment for under eye bags. 
While I love my Instant Eye Tuck serum, I still wake up with puffy eyes most mornings.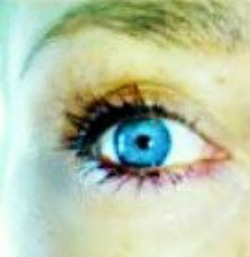 And even though the serum helps reduce a bit of the puffiness right away, it still takes until about lunch time before I feel I look more wide awake and refreshed.

I especially have an issue with a deep/bigger bag under one eye.
So, I thought what if I can prevent the puffiness in the first place!
That's when I decided to try applying the serum at night to help STOP the puffiness from happening.
My prevention/treatment for under eye bags.....
Ok, so here is what I did:
I wash my face as usual before going to bed
I apply my anti-aging moisturizer and my vitamin C serum
I let that all soak in while brushing my teeth and getting ready for bed
After about 20 minutes (when everything has been fully absorbed) I apply a thin layer of the eye serum directly under my one eye
I waited about 10 minutes to let it dry fully and then went to bed
When I woke the next morning, I could see a huge difference between the right and left eye!
The bag under one eye (my right one) was less puffy, had less dark circles, and looked more wide awake.
So the next night I decided to apply it to both eyes and it worked well.
I still apply the Instant Eye Tuck Serum in the morning after washing my face and applying my moisturizers, vitamin C serum, sunscreen, and face makeup. 
The trick to get it work with all of those creamy products is to let them all soak in for about 20 minutes.
Most under eye lifting serums CANNOT be used with eye creams, but this one can.........which is why I like so much :-)
I hope this helped anyone who suffers from eye puffiness and is looking for a prevention treatment for under eye bags.
I'd love to hear your feedback. Let me know if you've tried this and how well it worked for you.

Home

›
Swollen Baggy Eyes
› Prevention/Treatment for under eye bags