Vitamin C or Glycolic acid skin peel? Which is better?
by Sandy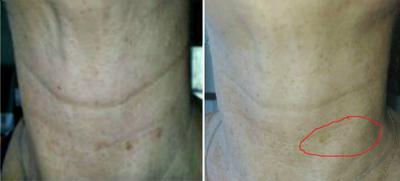 Hi, I was wondering what you use to exfoliate your face?


---
I have heard that vitamin c serums are good to exfoliate dead skin cells and give your skin a smoother look. But I see you like glycolic acid skin peels better.
Do I need both to get really smooth skin and help reduce the look of lines? I'm afraid it might be too much.
----------------------------------
Editor's Note:
Hi Sandy,
Thanks for your email regarding skin peels and exfoliating products.
Yes, I do like my glycolic and lactic acid serum treatments! They really help smooth out my complexion and exfoliate my skin and give it a beautiful healthy shine and glow.
But I only use this about once or twice a month. Sort of a like a deep exfoliating treatment.
I use the
Skin Eraser Kit
. It's really effective and inexpensive and lasts a long time.
Other times I use baking soda mixed with water or olive oil. I use that about 3-4 times a week.
I also apply a thin layer of vitamin C serum daily under my moisturizer. The vitamin C serum helps even out my skin tone and reduce sun spots and discoloration. Plus, it's a great antioxidant which can help prevent my skin from aging too quickly. Vitamin C is excellent for that!
If you look at the picture attached to this post you'll see how that dark sun spot on my neck is almost gone! Vitamin C serum works great for that.
Plus, I use a
natural vitamin C serum that is freshly mixed together right before use
, so it is potent and effective.
I think all three treatments are important for healthy, younger looking skin.
I hope this helps.