My Crepey Skin Remedies
Natural treatments to help
get smooth crepey skin
Below are a few natural crepey skin remedies that worked for me. These tips significantly reduce crepey skin on my face, neck, and chest.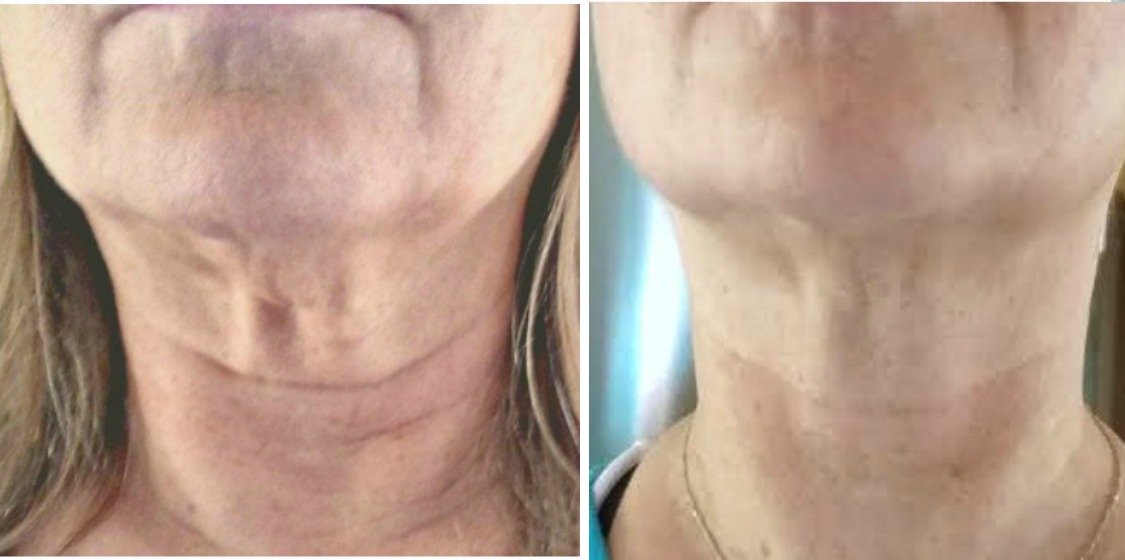 A face & neck exercise routine is the only home remedy for crepey skin that really worked for me! This picture was taken 20 weeks after starting the crepey skin remedy.
More Crepey Skin Remedy Pictures

Ok, enough of the neck, how about the worst area - the crow's feet! 
NOTE: I know these two pictures look disconnected - but the left picture was taken years ago with a different camera. However, it really shows how deep my crows feet USED TO BE!
But still you can see the difference and the reduction of  lines around the eyes. The skin no longer looks as crepey as before!
Also, notice that the few lines that are left are going UPWARD and not down like in the before picture?
I think it's because the facial workouts are lifting my facial muscles up and my cheeks are higher as a result.
---
UPDATE: I found another remedy for crepey skin using facial & body cupping massage. It's easy and feels FANTASIC!!
---
WHY DOES OUR SKIN GET CREPEY?
There are many reasons but the main culprit is thinning skin due to collagen loss and muscle atrophy.
Women notice it more than men because of fluctuating hormones. This is especially true a few years before menopause.  And, it seems to get worse after menopause. 

But, that doesn't mean we can't do something to help improve the look and feel of our skin.
Natural Crepey Skin Remedies -
My Faves!
Massage And Exercise!
Manipulate the skin - whether on your face, neck, or arms massaging the skin and building up the underlying muscle worked for me. It help reduce that thin, crepey, paper look.
Here is an example of a neck brush - which is just a part of the facial exercise program I do - that has help reduce crepey skin and neck lines. 
While we all can't afford to get a full body massage, here are things you can do at home to take advantage of the benefits of a massage. 

If the crepey skin is on your arms and legs - the same advice follows: Increase muscle size and massage or dry brush the skin on your body.  Sorry, there is NO EASY SOLUTION. Resistance training is important for your face and body - especially if you're over 40.
Consider dry skin brushing to improve skin tone on the rest of your body. Dry skin brushing can increase blood flow which feeds and nourishes the skin, increases cell turnover and renewal, and can help improve the appearance of cellulite too. You can purchase a dry skin brush at your local healthfood store or online.
Topical Crepey Skin Remedies
Most common reasons for crinkly, crepe–like appearance is due to age related thinning and wrinkling of the dermis. However, sometimes extremely dry skin can take on that "waffley " look too. 
So hydrating is of course an important choice when looking for natural remedies.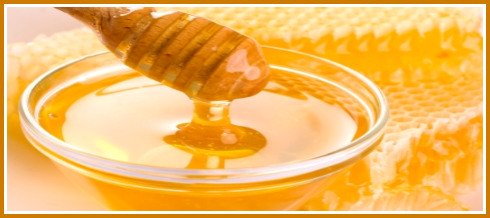 Moisturize, Moisturize, Moisturize!
From head-to-toe. Whether that crepey look is on your elbows or under your eyes – deep hydration can make a difference. 
A great natural moisturizer you can make at home is a combination of honey and olive oil.
It's really simple and there is no special measuring need. Just try this:
mix the oil and honey until you have a consistency that's not too runny
massage lightly onto the affected areas
try to let it sit as long as possible before hopping into the shower to rinse off
try not to use soap on those treated areas - just let the warm water gently rinse it away
this will leave a thin coating which can help make your skin feel soft and hydrated
Don't worry, it won't be sticky. The warm water will rinse away the honey and all that's left is a little bit of olive oil :-)
Exfoliate, Exfoliate, Exfoliate!
Manually exfoliating the dermis can help stimulate collagen production and improve the appearance of dry dull skin – anywhere on the face and body. 
A simple homemade remedy is the sugar and olive oil scrub. Sugar naturally contains alpha hydroxy acid (AHA's) and the olive oil is a great hydrator. PERFECT COMBO!
Again, no specific measurements needed, just try this:
mix equal parts of oil and sugar until the consistency is easy to spread, but not dripping

massage the mixture all over the affected areas and let it sit for a few minutes

the sugar crystals will help dissolve dead dull cells and oil hydrates - immediately improving

the

appearance of the skin

After a few minutes of massaging, make sure to rinse off well in the shower
What Else To Do about
Crepey Skin?
In my opinion and experience, the best natural home remedy for crepey skin is a good facial exercise routine. It's safe and inexpensive. 
However, there are other options that can help reduce crepey skin on the face and neck. 
Some take more time than others and some are more effective (and more costly) than others. These remedies include:
Laser treatments

dermal fillers

TCA peels

Retin-A 
Personally, I found the most effective & inexpensive crepey skin remedies include daily use of peptides, retinol combined with weekly face/neck exercises.
See for yourself, click here to see my before and after pictures.....
---
---
Additional Reading for Crepey Skin Remedies
Crepey Under Eye Skin? - Watch this video and see before and after pictures. I've been using this for years.
Glowing Skin Tips - Great glowing skin secretes. Also, follow this link for more great tips and recipes you can make at home. 

Intensive Renewal Therapy Facial - Try this facial once a month or so for clean pores and increase cell turnover. 


Hide Wrinkles - Temporary dermal filler to hide wrinkles and other imperfections. 


Copper Peptides - New copper peptide complex.  OTC, inexpensive anti-wrinkle copper creams.

Home

›
Facial Exercises for Wrinkles
› Crepey Skin Remedies