Glowing Skin Tips & Secrets



Make the most of your looks with these simple glowing skin tips. You don't have spend a lot to look beautiful.

Here are a few of my favorite and very simple home recipes and suggestions for over-the-counter facials.
Enjoy!

---
Let's start with my favorite 2-step dry skin recipe:

I've using this recipe for years and haven't purchased a store bought body/face scrub in years!
Note: Do you have specific skin problems? Follow these 3 steps for a clearer complexion.....
Renew Intensive Facial

Love facials, but afford them? Then this facial will get your skin glowing again.
Regardless of your age or complexion type, everyone can benefit from a good polishing/exfoliating facial.


On a recent Oprah Winfrey show dermatologist Dr. Lancer explained that women could look years younger if they included a polish, wash, and moisturizing regimen to their daily routine.


One of the most important tips for a glowing look is deep exfoliation....this is important as we age because the dermis cannot eliminate dead cells well as it once did. Click here to read how deep exfoliating facial works....


These types of facials are also great for blotchy, patchy, discoloration, age spots, hyperpigmentation, fines lines, or light scars.

Get Glowing with Face Massaging
Face Lift Exercises - Facial exercises offer several benefits like increased blood circulation, oxygen and nutrients for a glowing complexion. Plus, it helps firm muscles and sagging jowls.
Short on time, then try a super relaxing face massage. Watch this free video.

Homemade Beauty Recipes

Here are some simple recipes that have been sent to me from visitors all around the world.
You probably have these two or three ingredients in your kitchen right now! Click here for Homemade Natural Beauty Secrets.


Also, learn about home acne treatments - some of which you whip up in your own kitchen too.


Interested in organic products? Learn about the benefits of using an Organic Face Cream.

Homemade Facial Cleansers

Watch This Video - Save money and make your own products.

Also, read about:

Solutions for Different Types of Problems

Self-Tanners and Bronzers

Nothing gives you glowing skin faster than a bronzer or a self tanner. They can help hide age spots and discoloration, and give you natural glowing look without any damage.


However, finding one that provides a nice healthy even color.........no orange, no streaks.......can be difficult.
If you've been disappointed with your results, consider trying the self tanners celebrities use.


Also, what's the scoop on spray on suntan home kits? They're cheaper than salon spray tans, but do they look better? Do they last longer? Are they worth the extra money?

Homemade Wax

Interested in smoother, hairless skin? Why not make your own homemade wax?  
While I love the benefits of honey and brown sugar as an exfoliating, moisturizing scrub, you can also use these ingredients to make a natural body waxy too. 

Fantasea 350 Wax Applicator Kit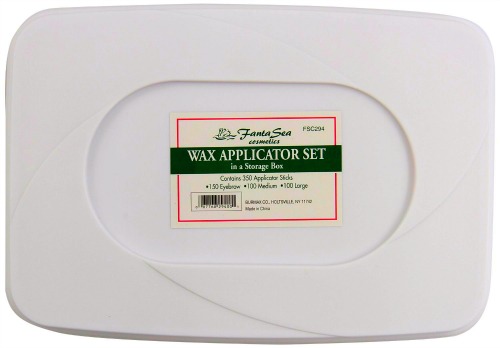 Here is a simple homemade body wax for smooth glowing skin. But, before you do this make sure you have everything ready. 

You Will Need:
6 ounces of honey
6 ounces of sugar
2 tablespoons of lemon juice
several strips of cotton (stiff cotton works better)
waxing sticks ready. You can find really cheap on Amazon
Prepare Your Wax:

Next: heat the sugar in a small pot over medium heat until it turns brown and caramelized. Then add the honey and lemon juice and mix well until it's all blended. Then place the pot into a larger pot of hot water to keep it warm…otherwise, it will begin to harden if cools.


How To Apply Your Wax:

Using the wooden waxing sticks, smooth a small amount of the mixture on your arms or legs (or whatever part of the body you're waxing) and place the cotton strip over it.


Press well so the cotton strip sticks……hold the skin taunt with one hand and use the other to pull the cotton strip off …taking the hair along with it.


Make sure to pull in the opposite direction of the growth. Due this in small sections until the area is free from hair. The mixture washes off easily with warm water when you're done.


Be careful not to burn yourself, you need to keep the mixture warm, but not too hot.


If you're doing large sections, you might want to replace the water in the large pot.
Remember, you need to keep the mixture warm because once it cools it becomes sticky…which is why it works to pull hair out from the roots.


Some women find it easy to just do this in the kitchen. Keep the large pot of hot water on the stove on low and the smaller pot or container inside so the mixture stays warm and smooth.


This does take some practice at first, but once you get the hang of it, it's pretty easy and quick. The important thing to remember is to have all the ingredients ready before you heat the sugar/honey mixture.
---
Other Glowing Skin Tips.....
Matrixyl Wrinkle Cream- Sometimes we need some serious advice on the best type of treatment.
Native Herbal Remedies - Native remedies using natural herbs and flowers can help bring about healthy complexion, body, and mind.


Your Last Acne Solution Reviews Acne Diets - Is your diet responsible for your acne problems?


Natural Acne Cures - Can herbal products really help with acne?


How To Look Younger On a Budget - Get a glowing complexion even while on a budget. Find great tips and ideas on how to look younger without breaking the bank.
Leave Glowing Skin and return to the Home Page for more tips and ideas.