Can Accutane Help Treat Rosacea?

If you've considered trying Accutane to treat rosacea symptoms, you should be aware of the side effects.

Side effects ranging from mild – like skin itching, dry peeling skin, and nose bleeds - to more severe reactions.
Pretty serious stuff huh?
However, despite the safety concerns, some people insist that it might be helpful for those with mild rosacea.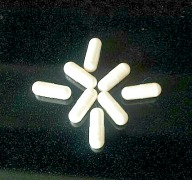 There have been postings on various blogs – including the Rosacea Support Group – that a low dose Accutane treatment provided dramatic results in reducing rosacea symptoms. 

On the other side of the coin -- other research indicates that medium to high doses might be more successful in treating the symptoms of Rosacea.
When high doses (20 mgs per day) were administered - patients experienced a reduction in inflammation and lesions. 

However, when dosage was reduced, almost half of patients experienced a relapse. Read: Rosacea treatment with Intermediate-dose Isotretinoin: follow-up with erythema and sebum measurements. 


Rosacea Success Stories
The most common does administered is around 40 mgs daily for 7 days, then reduced to about 10 mg per day.
Most physicians determine the optimal dosage for each individual based on several factors: 


- how much a person weighs
- the severity of the symptoms
- the severity of the side effects
Singer's 1998 review paper on treating rosacea with Accutane suggests a dosage of 0.5 mg/day for each kg of body weight – this comes out to 35 mg/day for an average 150 lb person.
It seems that some people where able to tolerate a higher dose than others.


Many people reported almost complete relief from facial burning, a partial reduction in redness and some improvement in ocular rosacea too. 


Other research also shows that low dose treatment resulted in a reduction of facial skin temperature and a reduction of blood flow through the cheeks. 


If you are considering trying Accutane for your rosacea symptoms, please make sure to check with your doctor and make sure you fully understand all the possible side effects.
Other Pages You Might Be Interested In
Symptoms and Treatments for Rosacea