Concealer Eye Makeup Guide


Can't find the right concealer eye makeup? There are so many different types to choose from......
Where do you begin? How do you know which one is right for you?
Well, first you have to ask yourself, why are you using eye makeup?
Do you want to hide puffy eyes?

Or just brighten and highlight tired looking eyes?
Why is it important to know this before you start shopping?
Because using the wrong eye concealer for the wrong problem – say a highlighter for dark circles - may wind up drawing attention to other problems like puffy bags.
Or a light textured, light colored makeup applied on dark circles – might cause raccoon eyes……….
Again, drawing attention to the area you want to hide. Or worst case, you won't get the results you intended.
Before you purchase an eye concealer makeup – read the facts on how to choose the best under eye concealer.

When it comes selecting the right product - The main thing to remember is this:
A - Select a creamy, heavier textured product that closely matches your tone if you're trying to cover very dark or wide circles. The more surface area you need to cover and the deeper the discoloration – the more natural it needs to look……which means the texture and color needs to be a close match for your type.
B - On the other hand, a lighter, brighter silkier liquid type texture is best if you're trying to cover-up small shadows or discoloration in the upper corner or inner of the eye.
You concealer application is important too!
Applying the right eye makeup in the wrong area could only draw more attention to the issue.
Again, it all comes down to what your problem is and which concealer you're using.

Concealer Options
Need help with choosing the right concealer or how to apply it? Try Mommy's Little Helper...….
She offers great options and an instructional video on how to get the most from your concealer application.

Also, don't forget to, check out her  video on how to make your eyes look whiter and brighter with this easy, simple trick!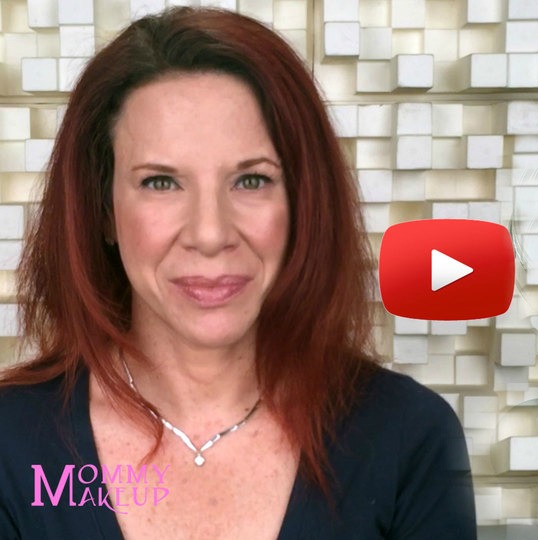 Also, find hundreds of eye concealer makeup and creams at the following sites who offer free shipping on orders over $25.00 or more at places like

Walgreens
---
Return from Concealer Eye Makeup Guide to Wrinkle Free Skin Tips to learn more secrets to looking great.