How To Find A Doctor - Top Cosmetic Surgeons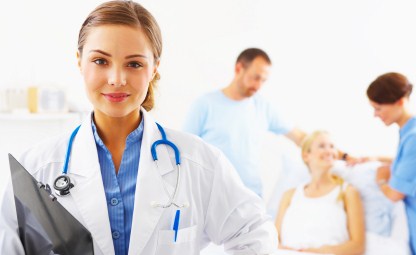 The hardest part of cosmetic surgery face lift is how to find a doctor or a board certified cosmetic surgeon.
Some people have a hard time finding a top bay area cosmetic surgeon.
Finding a certified cosmetic surgeon is not easy. It doesn't matter if your looking for a plastic surgery doctor for a tummy tuck, face lift, or liposuction ca.
And keep in mind that most private medical insurance won't cover cosmetic face lift surgery procedures.
Although many of today's cosmetic surgery face life and natural techniques for skin rejuvenation like copper peptides, face exercises are effective procedures.
While results are not instant and most of them are best for preventing the signs of aging, rather reversing serous skin damage or excessively loose skin.
In this case, a more invasive surgical procedure, especially for more dramatic results, may be necessary.
Skin Rejuvenation Treatment or Top Cosmetic Surgeon
Not sure what you need? Well, first you need to know how to find a doctor that you trust who guide to the best procedure or procedures for your situation.
You should look for a qualified plastic surgeon that is board-certified by the American Board of Plastic Surgery or one that is a member of the American Society of Plastic Surgeons (ASPS).
The ASPS only allows surgeons that are certified by the American Board of Plastic Surgery.
Please keep in mind that just because a plastic surgeon claims to be board-certified, that does not mean that he/she is certified by the American Board of Plastic Surgery.
To verify a doctor's credentials enter their name into the ASPS Locator Program The ASPS will only list doctors that are certified by the American Board of Plastic Surgery. 

Top Cosmetic Surgeons

In order for a doctor to be board-certified by the American Board of Plastic Surgery they must meet certain standards and requirements such as:
Having graduated from an accredited medical school
Passed written and comprehensive oral exams
Completed at least five years of general and plastic surgery and residency training
In addition, in order to be a member of the ASPS, doctors must board-certified, attend continuing medical education courses on a regular basis, and abide by strict code of ethics.
Other Considerations
Ok, now you know how to find a doctor and you've found a few that pass all the criteria listed above. How do you make a decision?
Consult with at least two different doctors and make sure they are experienced in all the procedures you are interested in.
Ready to Interview Potential Surgeons?
Don't meet with them unless you have read the Top 10 Interview Questions to ask a doctor Before surgery. This is a must have list when selecting qualified plastic surgeons.
Some other things to look for are:
Experience - Ask how long the doctor has been performing surgery and how many times does he perform the procedure/s you are specifically interested in having.
A doctor may be qualified to perform face lifts and breast augmentation, but he may have more experience and performed more breast augmentations and therefore has more practice in that area.
This is not to say that he's not competent to perform face lifts, but personally, I'd rather go with a doctor who has more experience in that area I'm interested in.
Bed-Side Manners - How does the doctor treat you during the consultation?
Does he listen to your concerns? Is he suggesting additional procedures that you may not be interested in?
Is he in a hurry – do you feel rushed during your visit?
If you don't feel comfortable or confident about this doctor, then maybe he/she is not a good choice for you.
Still Can't Locate a Cosmetic Surgeon?
If you still can't find a doctor in your area that you feel comfortable with go to American Society of Plastic Surgeons.
This is a free referral service sponsored by the American Society of Plastic Surgeons.
The doctors in this listing all are board-certified by the American board of Plastic Surgery and/or The Royal College of Physicians and Surgeons of Canada.
Although trying to find a doctor may seem like a lot of work, it is worth it in the end.
Do you your home work and follow the advice provided in this How to Find a Doctor guide and you'll feel more confident with your decision.


Additional Reading
Skin Firming Creams for Neck Wrinkles - Neck wrinkles are a challenge - but there may be hope. Click here to read more.


Best Eye Cream For Instant Results? Can an eye cream lift and reduce the appearance of wrinkles in 15 minutes? Read more here.




---
Return fromHow To Find A Doctor to Cosmetic-Facelift-Surgery

Return from How To Find A Doctor to Wrinkle Free Skin Tips Hombr>