Olive Oil Moisturizer
Try a Homemade Moisturizer That Won't Clog Pores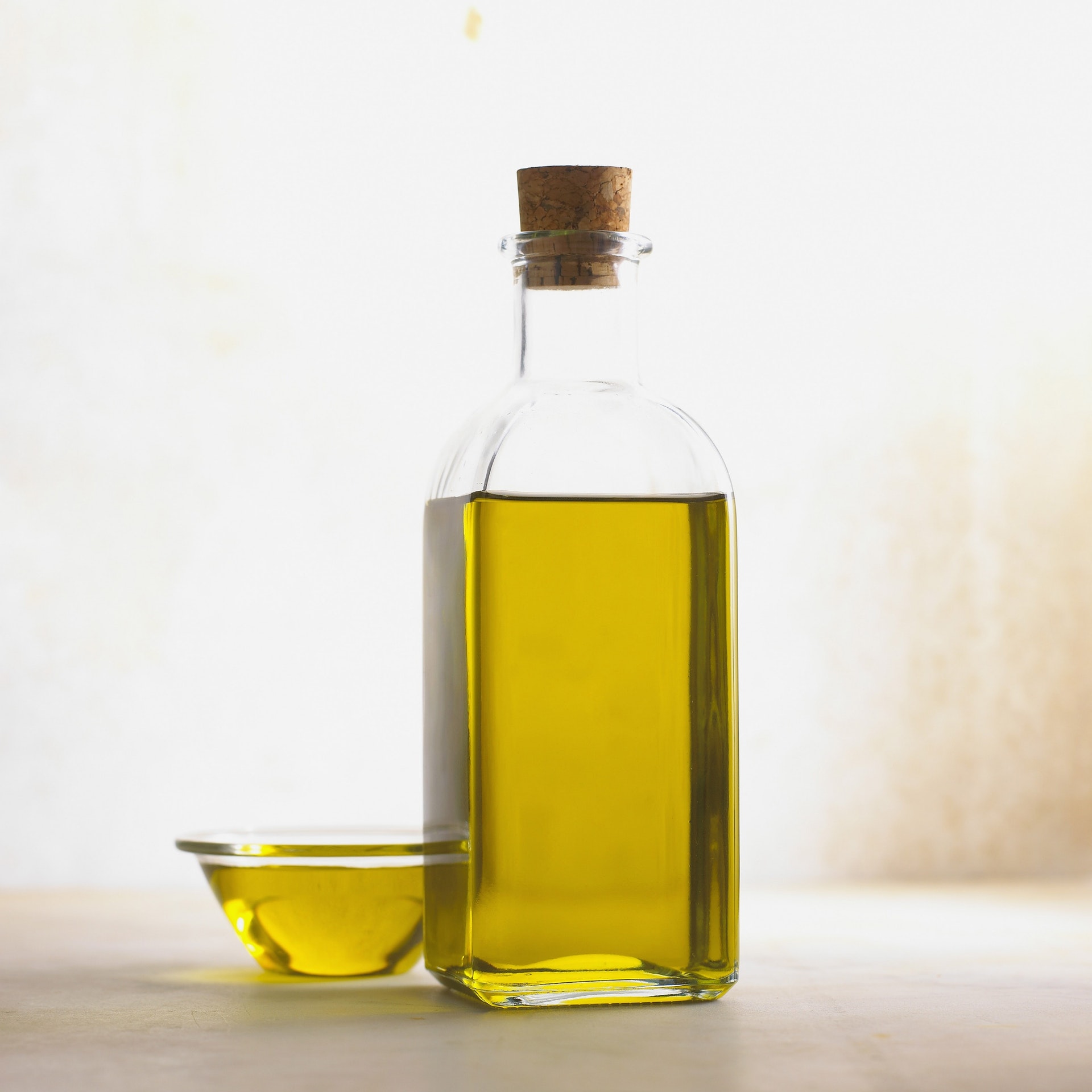 Plain old olive oil is an excellent way to hydrate dry parched skin and hair.....You can literally use olive oil from head to toe :-)



For best results try applying it onto damp skin which helps to seal in moisture.


Why? Because moisturizing while the skin is still damp helps creates a barrier which keeps the skin hydrated longer for a smoother dewy look.


Plus, it feels great!

The Benefits of This Natural Skin Moisturizer
Well, olive oil naturally contains a high percentage of unsaturated fats along with vitamins A and especially E.


These nutrients encourage healing and help keep your skin healthy by blocking free radical damage.


Olive oil makes a great natural moisturizer because it's easily absorbed and works well for all skin types and complexion problems - but is especially helpful for super dry, flaky, or irritated skin.


Try massaging some oil on your feet and hands and then immediately put on a pair of cotton gloves and socks before going to bed. You'll wake up with super smooth, soft skin. Try rubbing a small amount onto your hair before going to bed for healthier locks too.


Is one brand of olive oil better than another for moisturizing the skin?
Well, since olive oil can be very fragrant, you may wish to choose an extra light virgin oil and try to use ones stored in cans or dark glass jars.


This prevents the light from causing it to oxidize and will last longer. Also, purchase it in the smallest container you can find, because it can become rancid if it sits around too long.


How To Apply Olive Oil Moisturizer
Always apply to freshly cleansed skin and try to apply while your skin is still a little damp.
Just pore a tiny amount into the palm of your hands and rub them together to spread it out all over by gently patting face with your fingers and palms.


Gently pat your entire face from forehead all the way down to your neck and don't forget your chest too. This area is often overlooked, but show your age very quickly if not taken care of.


Also, don't forget to rub a small amount on your elbows and knees if they feel rough.


If you tend to suffer from puffy eyes, especially in the morning, I would be careful applying too much around the eye area.


Or skip this area all together and use a serum especially formulated for the delicate eye area.


Homemade Moisturizer Mask Recipes
For extra dry skin or just to pamper yourself once in a while consider making homemade moisturizer masks using olive oil.


Olive Oil Pineapple Mask - This is a great mask to hydrate and naturally exfoliate dead skin cells and clean out your pores.


Pineapple contains bromelain which is a natural digestive enzyme and can help "eat" away all the dead protein and cells.


Pineapple also has great anti-inflammatory properties so it can help troubled skin.


To make the mask combine the following:
1 cup of pineapple chunks. Make sure to rinse off the syrup first.
Then apply 3-4 tablespoons of olive oil
You can mash the pineapple chunks with a fork or even better put every into a blender and blend until smooth.
Then apply the mask to your face, neck, and chest and lie down and rest for 20 minutes or so.
Then rinse very well – this is best to do before a shower – and pat dry.
Day Time Alternative? Argan Oil Cosmetics
Do you find that olive oil feels to heavy or greasy? Do you like the smell of olive oil on your salad, but not your skin?
While olive oil moisturizer is a great natural skin moisturizer for the nighttime, it's usually too greasy for most people to use during the day.


However, if you're like me and like to use healing skin oils, consider using a non-greasy, healing, moisturizing ingredients like Argan oil, then consider advanced vitamin therapy moisturizer.


Argan oil comes from the argan tree that is only found remote places around the world like Morocco. It's a very rare oil that has spectacular healing and hydrating properties because it's so rich in phenols and phenolic acid, sterols, carotenoids, and essential fatty acids.
And, when compared to olive oil, it has double the amount of vitamin E! It also has more anti-inflammatory and anti-bacterial properties and helps heal and nourish the dermis much better.


This super rich, creamy, and soothing is surprisingly refreshing - especially for tight, parched facial skin around the eyes and mouth.


In addition, this effective anti-aging skin care moisturizer is also great for acne, rosacea, and other problem skin because it's hypoallergenic, won't irritate the skin or clog pores.


This is an important fact for those with complexions prone to breakouts and blackheads.
Dry or not, you still have to follow your complexion type and stay away from anything that causes pimples or irritation.....
Even if the label says hypoallergenic it may not be suitable for your type. 

Additional Reading
Natural Skin Care For Acne - Wrinkles, acne, blackheads, pimples, red blotches.....using the wrong cleanser or harsh products can upset the pH balance and cause a lots of skin problems.


Hide Wrinkles - Can you really temporally hide wrinkles and fine lines? Read more here...


What's the Best Moisturizer for Oily Skin? Oily skin is certainly a challenge to keep hydrated without causing breakouts and pimples. Learn more.



---

Return from Olive Oil Moisturizer to Moisturizer Reviews

Return from Olive Oil Moisturizer to Wrinkle Free Skin Tips for more younger looking tips like reducing sagging face skin ....