Dry Facial Skin
What dry skin products are you using?
Do You Suffer From Dry Facial Skin?
Did you know ............................... .....your favorite moisturizer or facial cleanser could be drying your face? 

What surprises me is how often we cause own complexion problems by using moisturizers or cleansers that are not appropriate for our skin type.
In fact, certain products may feel good at first, but then leaves your face feeling tighter or drier.


Why does this happen? Because some products may contain ingredients (like perfumes and additives) that disrupt the skin's natural lipid layer, acid mantel, or pH balance. 

Dry Skin Products
The first tip I would suggest for dry skin is to try hydroxy acids........
In effort to find products to help with wrinkles, I discovered alpha/beta hydroxy acids (AHA/BHA) and my skin LOVED IT. 

I told a friend of mine - who is an esthetician - explained how certain acids - like lactic and glycolic acids are humectant agents.


A humectant is something that draws moisture to the skin.
AHA/BHA can help even and balance out moisture which makes it perfect most types.


Plus, these acids are great exfoliants which allows your moisturizers and anti-aging creams to penetrate better.
And it gets better...........these acids also help stimulate cell turnover, collagen production, and smooth out blemishes and discoloration - for a clearer more even toned complexion.


You can use this serum once or twice a week, after washing and before moisturizing. 


Another tip to combat dryness:
Try a honey mask. Honey is also a natural humectant....while it's a little sticky and messy to deal with, it worth using a mask once or twice a week if your face is excessively dry.


apply honey and leave the honey on for about 15 minutes
rinse well
follow with a good moisturizer while your face is still a bit damp.
TIP - Anytime you suffer from dry facial skin or anywhere on the body, it really helps to apply a soothing moisturizer when your still a bit damp. :-) 

Moisturizers
Speaking of moisturizers, what's in your moisturizer cream?
Make sure it's free from petrochemicals and other additives that can irritate and zap moisture from your face..... which is important if you have really dry facial skin.
And, of course make sure it's non-comodegenic so as not to clog pores or cause breakouts.


Check out the ingredients in this moisturizing dry skin product and see what I mean about pure and natural ingredients.
Compare this list to your favorite product and see how your product rates. Does your product contain omega 3 oils and micro-peptides?
Dry Skin Cleansers
Finally, what are you washing your face with?
It's best to choose products that are pH balanced and again.....free from junk! No additives, fragrances, colorings, cheap oils, or parabens.
Pay attention to the label and ingredients, not the commercial hype of a facial wash product.


Sometimes you'll have to experiment to find that works best for you - as everyone is different.


I used Cetaphil for years, but have recently switched to this liquid facial cleanser because it's organic, pH balanced and helps remove make up better.
Cetaphil didn't clean my face very well and didn't always get all the makeup off, because I could still see some dirt when I wipe my face with a towel. 

Final Tip for Dry Skin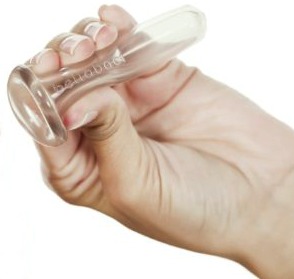 UPDATE: I found a super relaxing, anti-aging facial to help balance skin moisture, reduce puffiness, diminish lines, and increase product absorption.
Facial cupping massage has been around for a long, long time. But now there are facial (and body) cups for home use. So you save money and get a wonderful anti-aging face massage at home.
Click here to learn about facial cupping massage.......

Additional Reading
Vitamins For Dry Skin - One simple, yet health vitamin is important to reduce dry skin. Click here to read more...
And, read aboutNatural Beauty Secrets to help dry skin. Many of these ingredients can be found in your own kitchen right now.


---
Return from Dry Facial Skin to Help for Dry Skin

Return from Dry Facial Skin to Wrinkle Free Skin Tips Home